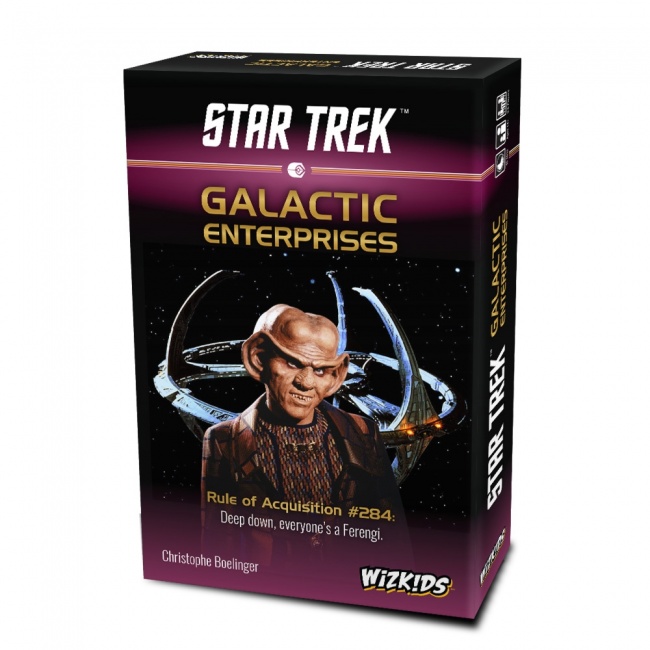 The "Rules of Acquisition" will be the guidelines in WizKids' new board game,
Star Trek: Galactic Enterprises
, releasing in June.
Created by Christophe Boelinger (
Dungeon Twister, Archipelago
),
Star Trek: Galactic Enterprises
puts players in the role of Ferengi merchants on the Deep Space 9 station, buying and selling goods both legal and illegal for profit. The goal is to gain a monopoly over one good, either alone or in cooperation with other merchants. But being Ferengi, profit is all that matters and players can double cross their partners and undercut them to take all the profits.
WizKids is offering retailers an opportunity to preview the game and play a demo version during the GAMA Trade Show on March 13 and 14.
Star Trek: Galactic Enterprises
is designed for 3 to 8 players. Components and MSRP have not yet been revealed.
WizKids was showing off a number of other upcoming projects at the recent New York Toy Fair (see "
Preview: Upcoming 'HeroClix,' 'Dice Masters,' and Board Games
").