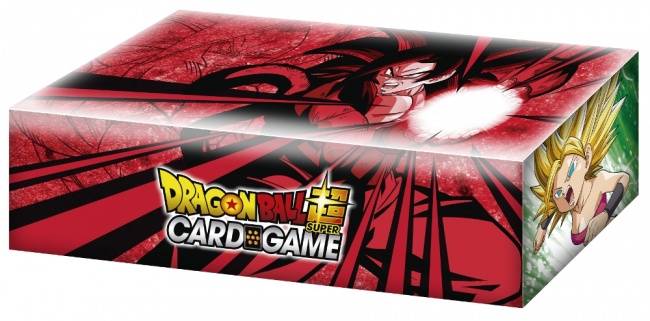 Bandai has shared release information on its upcoming products for the
Dragon Ball Super Card Game
and plans for the first ever National Championship.
In April, Draft Box 2 will release. It includes 12 Booster Pack 02 – Union Force, 12 Booster Pack 03 – Cross Worlds, 4 Limited Leader Cards (4 of same card name), a regulation sheet, and an official Tournament Pack Vol.3.
In May, Themed Booster Pack 01 will release. The set will include 176 types of cards, including 45 common (normal or foil), 30 Uncommon, 12 Rare, 9 Super Rare, 1 Secret Rare, and 4 Special Rare cards.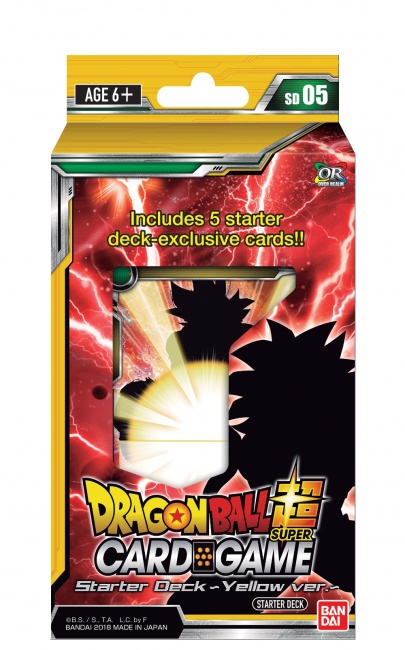 In July
Series 4 – the Over Realm Block
will release. There will be two
Starter Decks – 04- Green, and 05 Yellow,
as well as
Special Pack Set 4,
and the
Series 4 Booster.
The
Booster
release will include 218 types of cards, including 60 common (normal or foil), 30 Uncommon, 18 Rare, 14 Super Rare, 2 Secret Rare, and 4 Special Rare cards. Like previous sets, a
Super Dash Pack
will be available for customers who purchase more than 12 booster packs, or two series 4 starter decks. The pack includes 4 cards to collect. Each
Booster Box
will include a Giant Leader Card, which is twice the size of normal cards, there are 7 to collect.
At the beginning of August, the Expansion Ultimate Box will release. It will include 105 cards, including 5 types of Leader Cards (x1), 25 types of Battle Cards (x4), and 5 types of Token cards (x5). It will also include a card binder with 20 9-ct pages.
The National Championship Regionals will start in August, building to the first every Dragon Ball Super Card Game National Championship, which will be held in December.
Bandai also plans to release Themed Booster Pack 2 in September, Draft Box 3 in October, Series 5 in November, but other information was not available at this time.
See more promotional images in the gallery below!