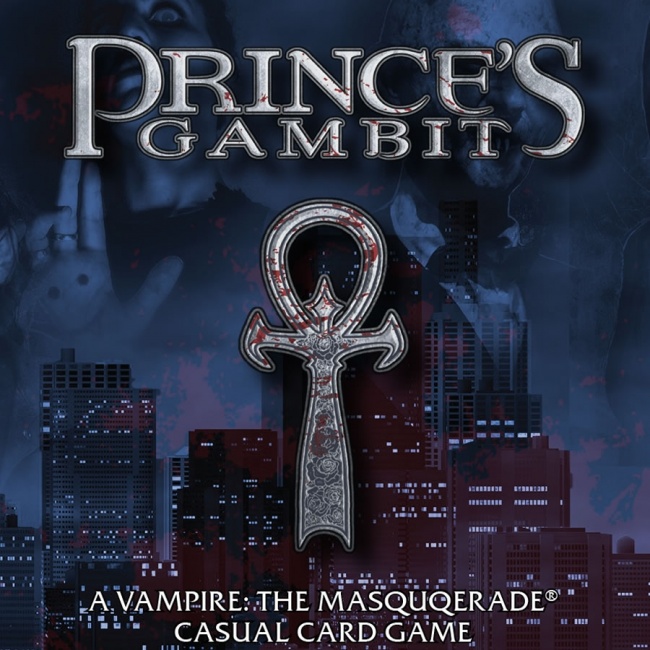 Prince's Gambit
is a fast-paced card game set in the world of
Vampire: The Masquerade
where players must determine the traitor in their midst before time runs out.
Designed by Vampire: The Masquerade role playing game developer Justin Achilli, Prince's Gambit is a casual card game published by Onyx Path Publishing and distributed to trade by Studio 2 Publishing. Players are leaders of the city's vampiric clans, gathered by the city's Prince to expose the traitor amongst them before time runs out. Oh, and also to maneuver into a position of trust with the Prince. Players do not need knowledge of V:TM to play the game.
The game is for 6 – 8 players, ages 18 and up, and plays in 30 – 60 minutes. MSRP is $24.99.
The game's physical production was funded via Kickstarter in April 2017, in a campaign which raised $46,774 from 1,520 backers ($30.77/backer average).