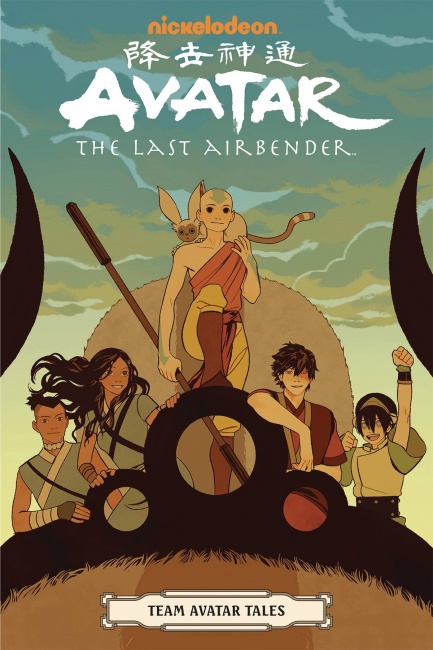 Dark Horse Comics is bringing Team Avatar back to comics this fall.
Avatar: The Last Airbender - Team Avatar Tales
is an 80-page, full-color trade paperback that will be on sale September 5. The 6" x 9" volume has an MSRP of $10.99.
Gene Luen Yang (American Born Chinese, Boxers & Saints), whose run as writer for the original Avatar comic series was immensely popular (see "Top 10 Kids Graphic Novel Franchises - Spring 2017"), will be illustrating an Avatar story for the first time. Current Avatar scribe Faith Erin Hicks (The Nameless City) (see "Dark Horse: More 'Avatar' and Nintendo 'Arms'") also illustrates a story for Team Avatar Tales. Other contributors include Dave Scheidt (Dreamworks Trolls, Wrapped Up), Sara Goetter (Dungeon Critters, Boozle), Ron Koertge (Vampire Planet), Kiku Hughes, Ryan Hill (Emily the Strange), Carla Speed McNeil (Finder), Johane Matte, Kiku Hughes, Sara DuVall, Cris Peter (Casanova), Jenn Manley Lee (Dicebox), Lark Pien (Long Tail Kitty), Natalie Riess (Space Battle Lunchtime), The cover is by Sara Kipin with Ryan Hill.
The anthology finds Team Avatar rescuing a pumpkin farmer from monsters, helping an old rival, and reflecting on what it means to save the word. It includes three Free Comic Book Day short stories -- "Rebound," "Shells," and "Sisters," -- that have never before been collected.