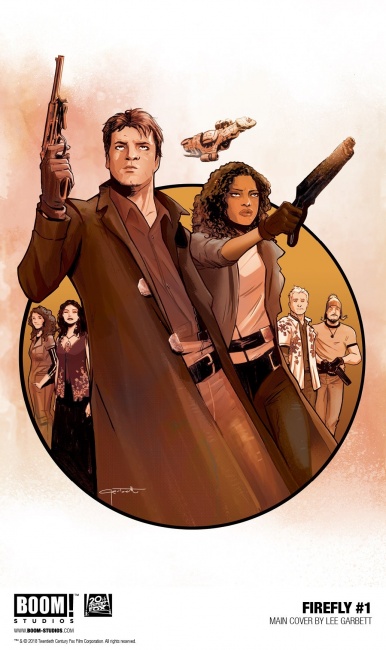 Fans of Joss Whedon's
Firefly
franchise are about to get a whole new perspective thanks to a new series launching from BOOM! Studios on November 14.
The Serenity/Firefly comic series had been published by Dark Horse Comics, beginning with
Serenity: Those Left Behind
in 2005
,
ahead of the movie
Serenity
(see "
Dark Horse to Publish 'Serenity' Comics
"). Several other miniseries and graphic novels have been released over the years. Now BOOM! Studios has picked up the comic rights to the sci-fi/ western space drama, and plan on exploring things that happened before
Firefly
began, namely Mal and Zoe's time during the War of Unification.
ICv2 reached out to Dark Horse Comics for a statement on other popular Joss Whedon properties long held by the publisher: "Dark Horse's license for Serenity expired at the end of 2017," a spokesperson replied. "We're proud of the legacy we created with Serenity and are grateful to Joss Whedon and the amazing creative teams for the work they did. We'll continue to closely work with Joss on Buffy the Vampire Slayer and other upcoming projects."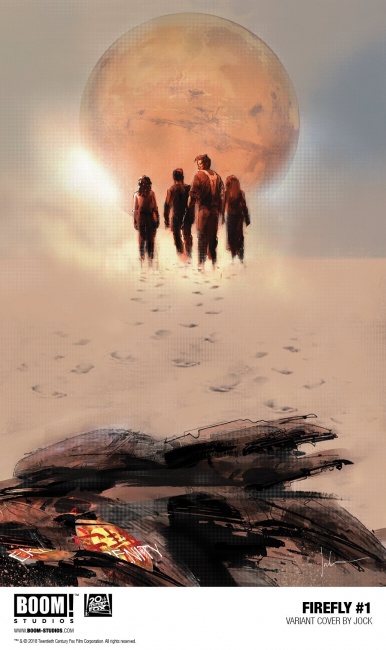 The new
Firefly
series will be written by Greg Pak and drawn by Dan McDaid. The main cover for issue #1 will be drawn by Lee Garbett (
Skyward
), along with variant covers by Jock
(Batman
), J.G. Jones (
Final Crisis
), Bill Sienkiewicz (
Daredevil
), Joe Quinones (
America
) and more. Mal and Zoe fought for the Browncoats in the War of Unification. But that was years ago, and Mal put everything behind him. Except now a group called "Unificators," deputized mercenaries, are hunting down "war criminals" and he and Zoe are on the most wanted list.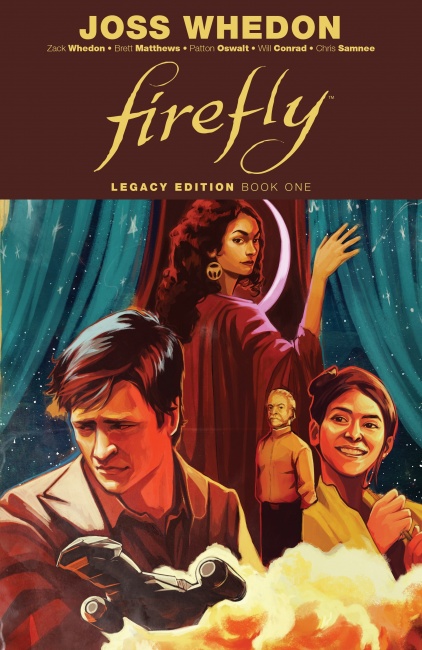 BOOM! will also be collecting the Dark Horse comic series in its new Legacy Edition format (see "
Exclusive: BOOM! Studios Courts New Buyers With 'Legacy Edition'
").
Firefly: Legacy Edition Book One
will also release on November 14.
BOOM! plans to release new limited series, original graphic novels and other Firefly-based material in the future.