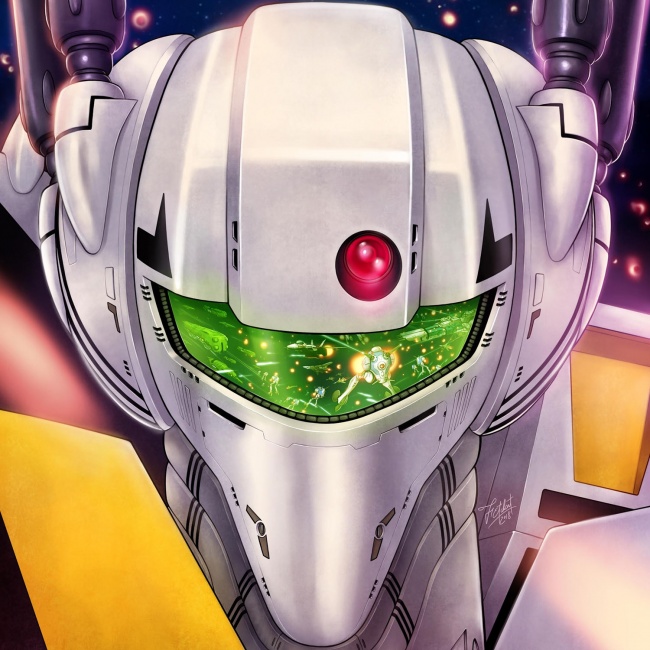 Strange Machine Games (SMG) has partnered with Harmony Gold to publish
Robotech: The Role Playing Game.
The game will be created by Bryan Young, and the majority of the artwork will be provided by Francisco Etchart. Players will have several standard Career path choices based on the show, or can develop their own. Players will be able to pilot Mecha or command Starships from the saga. The game features asymmetrical play, where players can act as Officer while their allies fight in Valkyries. The play system is designed specifically for
Robotech
and features Personal, Mecha, and Naval class combat. The rule book is expected to be between 200 – 250 pages long, and target release date is Q2 2019.
SMG extends an offer to Wave 2 Backers of the failed Palladium RPG Tactics Kickstarter (see "
Palladium Loses 'Robotech' License
"): if they direct order the new RPG they will be given a free box of the company's
Robotech: Ace Pilot
board game.
SMG partnered with Japanime Games earlier this year to produce two
Robotech
games under license from Harmony Gold–
Robotech: Ace Pilot
and
Robotech: Attack on the SDF-1
(see "
Japanime Releasing Three Robotech Board Games
").