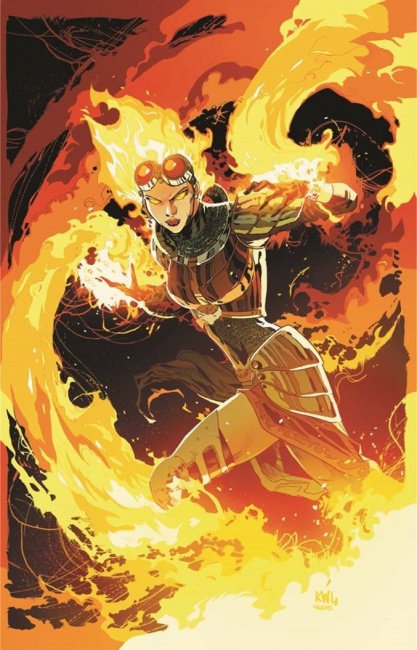 IDW Publishing and Wizards of the Coast shared details on the new
Magic: The Gathering
comic that stars fan-favorite Planeswalker Chandra Nalaar. The four-issue miniseries will launch in November.
Magic: The Gathering: Chandra will be written by Vita Ayala (Supergirl, The Wilds) with art by Harvey Tolibao (X-Men, Green Arrow).The main cover for issue #1 will be drawn by Ken Lashlery. Powerful pyromancer Chandra, who was born on Kaladesh. However the ruling Consulate banned fire magic, so naturally gifted Chanda's abilities were suppressed by her parents, who moved to a small town so avoid attention. A horrible tragedy separated Chandra from her family, and she struck out on her own to learn to manage her powers.
The comic will celebrate the 25th Anniversary of Magic: The Gathering. This is the first M:TG comic series in four years for IDW, the last was Magic: The Gathering - Theros, and it will introduce a new approach to storytelling for the franchise.