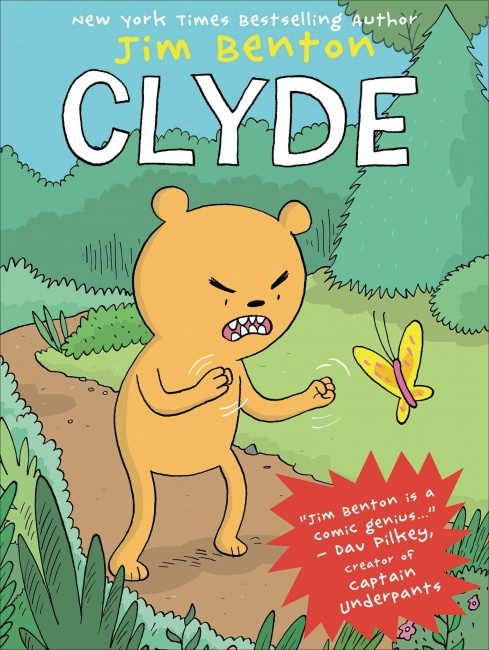 IDW Publishing imprint Yoe Books will release
Clyde,
an original graphic novel by Eisner-nominated creator Jim Benton.
Benson is the author of the
New York Times-
bestselling series
Dear Dumb Diary,
the pop culture hit
It's Happy Bunny
books. He has twice been nominated for the Best Humor Publication Eisner for Man, I Hate Cursive : Cartoons for People and Advanced Bears (2017) and
Dog Butts and Love. And Stuff Like That. And Cats
(2015).
Clyde the bear has had enough of the safe life in Cubville, so he heads for the mean streets of Grizzly City in search of the Bad Life. Then he meets a reformed juvenile delinquent butterfly, who shows him that maybe helping family and friends isn't so bad, even if it's annoying.
The 104-page full-color softcover has an MSRP of $9.99. Comic store release is planned for February.