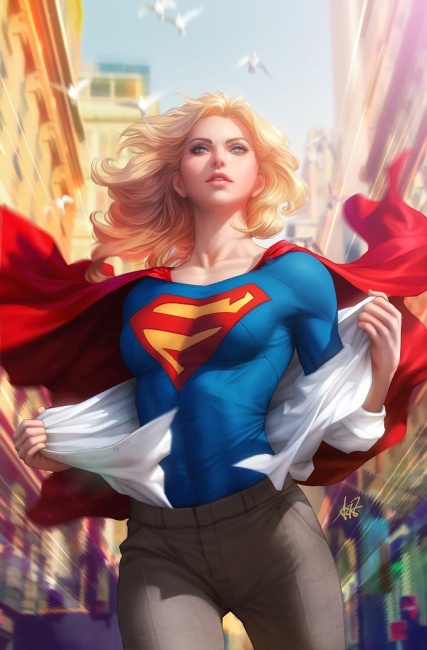 DC Comics will release a new
DC Poster Portfolio
collection featuring the art of Stanley "Artgerm" Lau on June 12.
The DC Poster Portfolio: Stanley "Artgerm" Lau will include 20 of the artist's most memorable DC covers including Supergirl, Catwoman, Batman, Wonder Woman, and more. The 12" x 16" book is printed on heavy cardstock paper, making the pages perfect for pulling out and framing. The 42-page trade paperback has an MSRP of $24.99.
DC plans to release more Poster Portfolios featuring art collections from Jim Lee, Frank Cho, and more.