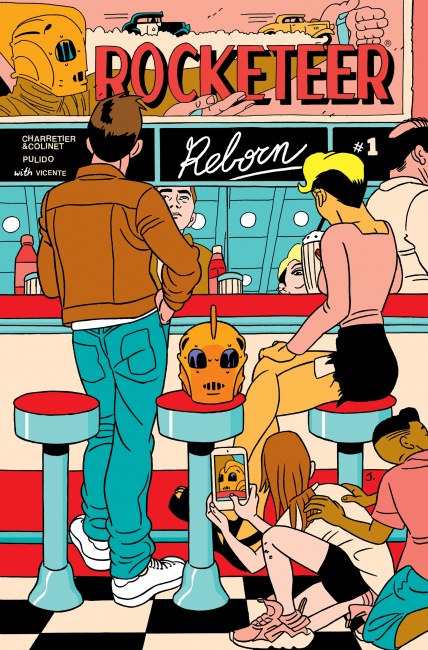 IDW Publishing will launch Dave Stevens' jetpack-wearing hero into a new adventure in
Rocketeer Reborn,
a miniseries basting off in December.
Written by Elsa Charretier and Pierrick Colinet (Star Wars Adventures, The Infinite Loop) and drawn by Javier Pulido (Hawkeye, Human Target), the five-issue series will see a new hero soaring through the skies of the 21st Century. Eighty years have passed since Cliff Secord found the experimental jetpack and became The Rocketeer, and his adventures of the stuff of legend. Then someone uncovers the jetpack and suddenly everyone wants to lay claim to it.
The main cover for issue #1 will be illustrated by Pulido, and retailer incentive covers will be drawn by Elsa Charretier.