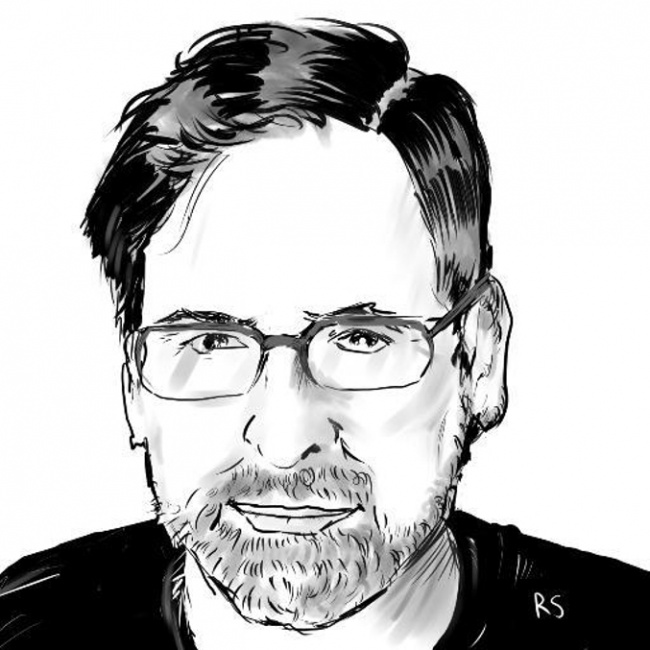 Time for the annual comic industry forecast, with some from-the-hip observations about possible developments in the year ahead.
For those of you keeping score (see "Five Trends to Watch in the Comics Business in 2018"), last year I flagged the growing divide between trade books and direct market (which continued to be a thing), the institutionalization of graphic novel creation in MFA programs and other elite channels (not so much), a big move into digital originals by Amazon (nailed it), increasing popularity of comic art exhibits and museum shows (yep) and a disruption in how celebrity photo ops are handled at conventions (premature in 2018, but I'd still bet on it).
The big stories I missed were the arrival of some new publishers and imprints into the already-crowded non-superhero genre market; the increasing polarization of fandom reflecting our cultural and political divides (although I did write about that back in 2014, see "If 'Comicsgate' Ever Happens, It Will Be Catastrophic"); and the increasing number of A-list comic creators scoring studio deals.
So what does next year hold? Here are a few thoughts.
Digital technology transforms convention experiences. Live event management has become more systematized and professionalized over the past decade as technology has given organizers better solutions for ticketing, access control, scheduling, booking and payment. For example, more shows now use RFID-enabled badges to enable collection of data and better understand attendee behavior. Sponsors and large exhibitors are increasingly using virtual and augmented reality, gamification, mobile apps and other cutting-edge digital technologies to create cool experiences at conventions or offsites. Even wifi connectivity is getting better at crowded conventions. The success that larger events like New York Comic Con have had with this stuff is raising expectations across the fan event industry, such that even mid-sized shows are now feeling pressure to offer better bells and whistles.
Expect all of that to take a big leap forward next year. Consolidation in the event technology and ticketing industry is improving the quality of tools available to event organizers by bringing together lots of previously stand-alone products together into event management solution suites. That makes it easier for event organizers to meet rising expectations from attendees, exhibitors, sponsors and guests for a more seamless experience, and maybe even a mobile app that actually works.
Smaller publishers play musical chairs. Sorry to pee in the punchbowl, but I remain skeptical that the publishing industry can sustain an expansion of supply – in the form of legitimate, well-done comics from veteran creators bankrolled by new imprints – without any noticeable expansion of demand. Retailers, are readers adding titles to their pull-lists from the bevvy of new publishers? Are you ordering more than just shelf copies of these titles, even when the creator lineup looks solid? Are new customers coming into the stores looking for adult-oriented non-superhero sci-fi, fantasy, horror, adventure, mystery and action titles? If the answers to those questions are not "yes," it's hard to see how these ventures succeed, or how they grab the attention of networks and showrunners – which is the real business plan in a lot of cases.
Maybe someone will come up with an agenting model for this content that doesn't require publishers going through the motions of producing comics, listing them with Diamond, and trying to sell them at retail. Until then, I'm afraid there will be some fiery crashes in 2019 as investors run out of patience and ventures run out of runway.
Legalization reopens old distribution channels for alternative comix. Cast your memories back to the early 70s heyday of the undergrounds. Publishers like Last Gasp, Print Mint, Rip Off Press and Kitchen Sink sold hundreds of thousands of copies of Zap, Freak Brothers, Snarf and others over multiple print runs. They didn't sell on newsstands and the direct market was in its infancy, so where did fans find them? At head shops, the semi-legal purveyors of rolling papers, bongs, day-glow posters and other psychedelic supplies. Veterans of the underground era blame the Nixon-era crackdown on paraphernalia retailers for the almost overnight collapse of that particular branch of the comics business in 1974-75.
Well, the times, they have a-changed. As of the most recent election, 10 states have legalized recreational marijuana and a bunch of others including New York appear poised to follow suit. Legal weed states like Washington, Colorado and California now have flourishing networks of dispensaries and neighborhood pot shops, often small, locally-owned businesses, that appeal to a comics- (and comix-) curious audience.
While I don't see Disney-owned Marvel or, say, Scholastic, setting up distribution arrangements through these outlets anytime soon, they do pose a big opportunity for alternative and small-press, particularly those that work with local distributors who already merchandise art galleries, concert venues and coffee shops with racks of zines. Time will tell whether this is Acapulco Gold or just a pipe dream.
2019 will be a big year for humor and satire. There haven't really been a lot of notable humor comics in the 21st century, at least not from larger publishers. But boy do we need something to laugh at these days. The recent demise of Bongo, the publishers of the reliably funny Simpsons and Futurama titles, leaves a market gap that someone can fill.
The newly-relaunched MAD, under the editorship of ex-Bongo EIC Bill Morrison, points one way forward. So does the unlikely success of DC's Hanna Barbera and Warner Brothers crossovers. With the comic racks jammed with superheroes and angsty genre dramas, humor titles can stand out from the pack. Done right, they also connect with readers of all ages, from kids to teens to jaded adults, and offer an easy point of entry for new and non-traditional comic readers.
Creators find a home on Twitch and other streaming online networks. Last summer, the mostly videogame streaming platform Twitch quietly replaced its catchall "IRL" category (for any broadcasts that were not game-related) with a bunch of specific tags for content and communities, including ones for Art, Hobbies & Crafts, Science & Technology, and Tabletop RPGs, signaling the rising popularity of these kinds of programs. A couple of comic creators, including a guy you might have heard of named Jim Lee, have managed to turn their Twitch streams into weekly meetups for growing numbers of fans around the world, who tune in to watch them draw, tell stories, wax philosophical, and sometimes dip into the chat stream to answer questions from the audience.
In other words, they are conducting mini convention panels and demos from the comfort of their homes or studios, firing up their fans and potentially monetizing activities they'd be doing anyway, like drawing commissions. Most streams right now are, to be kind, "informal," with zero production value. But it seems like a short jump to package and professionalize realtime video content from comics creators and nerdlebrities, maybe adding in layers of VIP experiences like 1-on-1 online meetups or personalized portfolio reviews and critiques for added cost. Real-time streams are often also archived on YouTube, creating more potential revenues.
I'm not sure either the creative community or talent managers realize how big a potential opportunity this is to reach fans who may not make it to cons, or who lack the patience to wait in lines for face time and photo ops. But believe me, smart people are already on this, and we are likely to see the first iterations of service offerings in 2019.
The opinions expressed in this column are solely those of the writer, and do not necessarily reflect the views of the editorial staff of ICv2.com.
Rob Salkowitz (@robsalk) is the author of Comic-Con and the Business of Pop Culture.