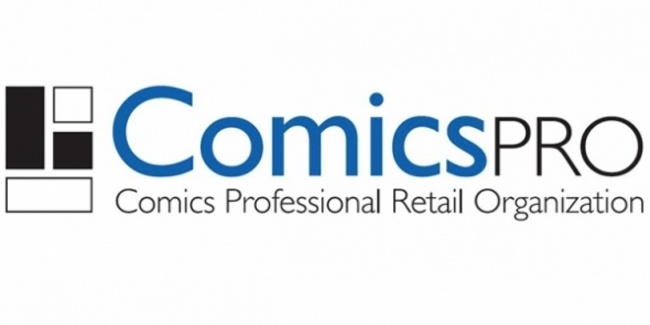 ComicsPRO has announced Bob Wayne as the keynote speaker for its 13th Annual Comic Industry Conference that will take place on February 21 – 23 in Charlotte, North Carolina.
"We're extremely excited that Bob Wayne is going to be our keynote speaker" said Peter Dolan, ComicsPRO's President of the Board of Directors. "Besides his role as Senior Vice-President of Sales at DC Entertainment for many years, Bob is a life-long fan of comics, a published author, a business consultant specializing in the publishing industry, an advisor to the CBLDF, and a great friend to comic retailers. He's also been a comics and science fiction convention dealer and a retail store owner. He's done it all." Wayne is listed as presenting on Friday February 22 at 10:30 ahead of the ComicsPRO Industry Award and ComicsPRO Memorial Award announcements.
Wayne received the ComicsPRO Industry Appreciation Award in 2012 (see "
Bob Wayne Wins 2012 Comics Industry Appreciation Award
").
"This conference will have lots of 'nuts-and-bolts' workshops," said Marco Davanzo, Executive Director of ComicsPRO. "Retailers want to learn how to save money, increase sales and profit, and make our stores more vital. Retailers also want more networking, educational and interactive experiences. So we've tinkered with the conference and are going to provide all that … and more." ComicsPRO debuted its "Nuts and Bolts" Conference last fall ahead of the Baltimore Comic-Con (see "
ComicsPRO Announces Speakers for 'Nuts and Bolts' Conference
").
Early registration is open through January 4 (see "
2019 ComicsPro Meeting Set
").