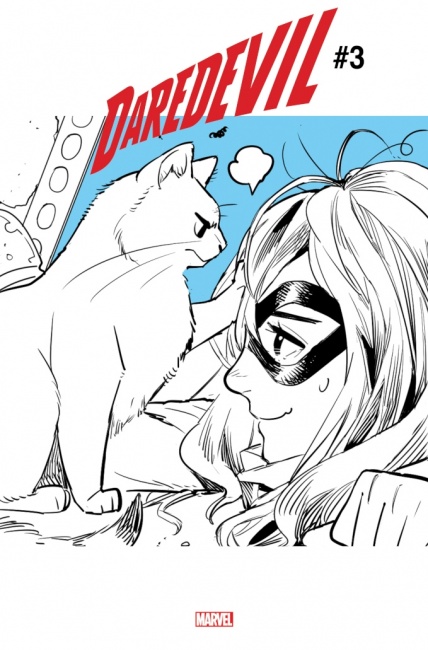 "Marvel-Meow" – feline ferocity at its finest! From Black Cat to Hellcat to Kitty Pryde, cat-themed heroes have had an iconic presence in the Marvel Universe and coming this March, Marvel Comics celebrates the
Captain Marvel
movie with a series of "Marvel-Meow" variant covers by Japanese artist Nao Fuji. Each variant cover will feature a mini comic centering on heroes like Ms. Marvel, Spider-Man, Captain Marvel, Rocket and Groot, Carnage and Venom, and Wolverine.
Please note that the art on the featured covers is one panel of a nine-panel comic.
1.
Daredevil #3 *
2.
Friendly Neighborhood Spider-Man #4 *
3.
Guardians of the Galaxy #3 *
4.
Meet the Skrulls
#2
5.
Thor
#11
6.
Wolverine: Infinity Watch
#2
[* Retailers: You may order 1 "Marvel-Meow" variant for every 10 copies purchased of the regular cover.]
Click on the Gallery below to see full-sized images.