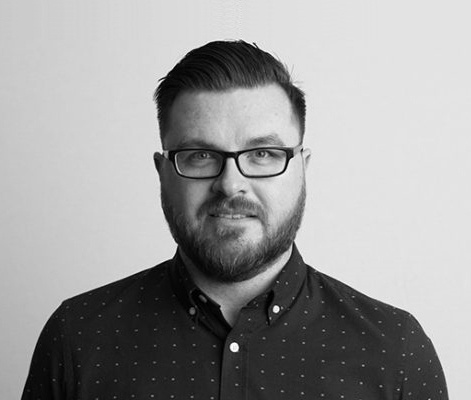 Andrews McMeel Universal, best-known as a feature syndicator (especially of newspaper comics) and graphic novel publisher, is launching a new roleplaying game line and hiring an experienced designer to run it. Daniel D. Fox has been hired as Executive Director of Games, AMP President and Publisher Kirsty Melville announced, and the company will publish new editions of Fox's
Zweihander Grim & Perilous RPG
(in June), and the
Main Gauche Grim & Perilous Supplement
(in September).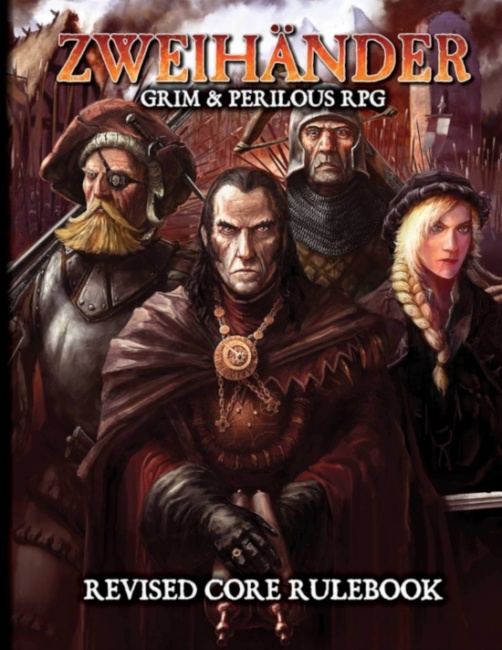 Zweihander Grim & Perilous RPG
was originally funded on Kickstarter, raising $61,743 from 1265 backers. It won ENnie golds for Best Game and Product of the Year at Gen Con 2018, and has sold over 90,000 copies worldwide. MSRP for the AMP release will be $65;
Main Gauche Grim & Perilous Supplement
will be priced at $55.
Fox has a background in digital marketing and was most recently Director of Client Engagement at VMLY&R. "Daniel's experience in game development and digital marketing make him a perfect fit for this role," AMP's Melville said of the hire. In the newly created role, Fox will create and acquire RPGs and related products and work with new and established AMU creators to identify opportunities for extending their brands into the world of games. AMU publishes collections of top daily strips including
Zits, Dilbert, Mutts, Baby Blues, FoxTrot, Sherman's Lagoon
, and many more, as well as top middle grade graphic novels such as
Big Nate
and
Phoebe and Her Unicorn
.
In addition to the IPs that might create fodder for new RPGs, Fox made clear that bringing in design talent is also a priority. "There are a growing number of RPG designers looking for the right partner to bring their games to life in the broader RPG market," he said. "We intend to be that partner at AMU."