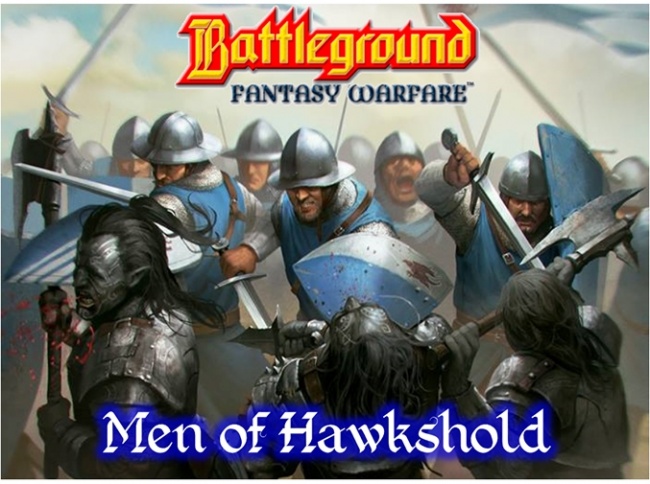 Your Move Games' Kickstarter for the
Men of Hawkshold
expansion for
Battleground Fantasy Warfare
met its funding goals, ensuring the product will go to print. Expected ship date to backers is May 2020 with a trade release to follow.
Battleground Fantasy Warfare
is a tactical miniatures game that uses cards instead of figures. The cards feature full-color images of the units and their abilities, and players build a force based on points like in other minis games.
Men of Hawkshold
is a reprint of the game's original expansion, covering the most important faction in the setting.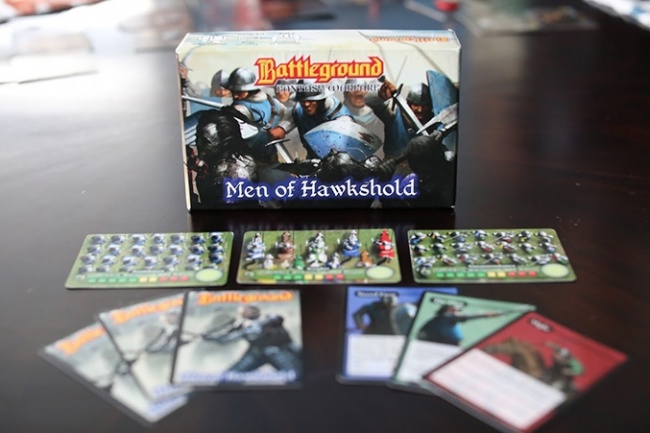 The set comes with 76 unit cards, 30 command cards, two reminder cards, quickstart rules, and the main rulebook. MSRP is $35. A retail backer level is available for $60 and includes four copies of
Men of Hawkshold
, eight copies of the Ancient Blue Dragon Kickstarter exclusive card, and a promotional poster. The Kickstarter launched April 23 and has raised $16,071 of it $16,000 goal from 226 backers. There are seven days remaining.