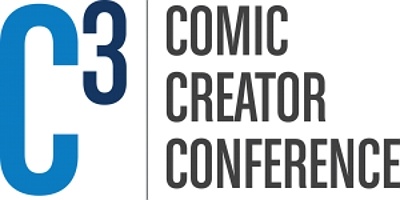 "We need it more than ever," MAD Event Management CEO Martha Donato said of the need for a professional development event for comic creators. "The challenges in the business right now are so many."
We caught up with Donato to talk about MAD's C3: Comic Creator Conference, which will be held in conjunction with Long Beach Comic Con late this month. The event, which began with about 40 attendees in 2016, had grown to around 100 last year, and Donato would like to see it grow much larger. "I would hope that one day we'll be 500, 600, 700 people," Donato enthused, despite the fact that the event isn't designed to turn a profit (see "
MAD Gets Even: A Conversation with LBCC's Martha Donato
").
We asked Donato why she thought the need for this kind of event had grown. "Talking to all my publisher friends, the publishing business continues to get harder and harder and people are less inclined to buy a book and read a book," she explained. "There's downward pressure on the publishing industry as a whole, not just in the comic book business. The consequences of that economically are many and when we look at the Diamond catalog and the sheer volume of work that's being offered, how do you make yourself stand out if you're an independent creator?
"If you're a work-from-home person, how do you reach a publisher who's got an opening for a writer, an artist, or whatever the job may be, how do you become known to them?
"The way you can become known to publishers is why people go to conventions around the country. You go and hopefully you're going to get to meet some people who are going to help you network. C3 is the shortcut to that, to really help you meet some people who can help you in your career so you're not out there on your own."
The speaker list includes a lot of experience:
Ben 10 and Big Hero 6 co-creator and Man of Action Entertainment co-founder Steven T. Seagle on his "Hollywood Hierarchy."
Veteran comic writer and artist Howard Chaykin on "Graphic Design in the Service of Narrative."
Writer/artist Shannon Denton (Deadpool comics, TV shows such as Ultimate Spider-Man, video games such as God of War) on "Comics to Storyboard to TV."
Red Star creator and Pandora TV director Christian Gossett on "The Key to IP Is Your Pitch Doc."
Comic writer David Gallaher on "Social Media Strategies for Creators."
Donato shared her thoughts on the speakers. "If we start off with Steven Seagle, or we talk about Howard Chaykin or Shannon Eric Denton, Christian Gossett, these are names that are very well known in the industry; they've gone on to great success," she said. "But they are also very willing to give back to the community and they want to. This is not a hard thing to convince them to come in and talk to a group of creators who are looking for inspiration or support, networking, just a chance to be with your tribe and meet with them.

"We all get together throughout the year at different shows, at San Diego Comic-Con or New York Comic Con or at smaller ones in your area. We get a chance to see each other and meet, but it's not for the purpose of networking specifically, of getting some education that could be meaningful to you in your career.

"This agenda takes us into pitching your IP, it gets into social media strategies, it gets into graphic design. Steven Seagle's going to talk about the "Hollywood Hierarchy" which he developed, a five step rubric for getting and keeping work in the entertainment industry.

"These are all the tools that can really help a creator either launch a career or take your career to the next level. At the very least, you get to do some networking with some really good people who want to help."

C3: Comic Creator Conference will be held at the Long Beach Convention Center on Friday, August 30, with registration beginning at 3:00 p.m. and sessions running from 4 p.m. to 7 p.m.