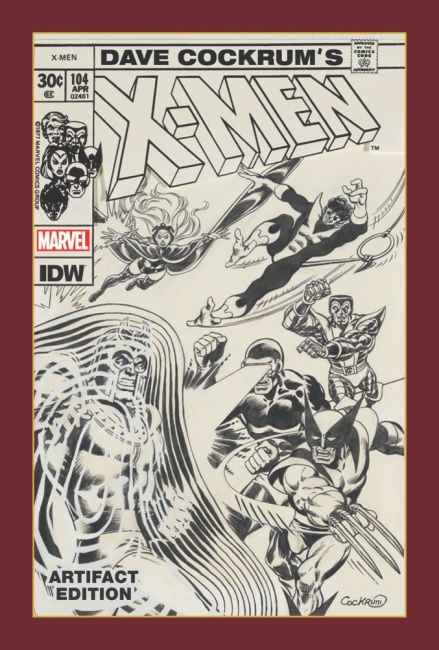 IDW Publishing will release
Dave Cockrum's X-Men Artifact Edition,
with art from a key era of Marvel's X-Men comics by Dave Cockrum, in March, the company announced. The Cockrum era began in 1975 with
Giant Size X-Men
#1 by Len Wein and Cockrum, in which Storm, Nightcrawler, and Colossus were introduced, and continued with the relaunch of
Uncanny X-Men
, beginning with #94.
This volume contains over 100 pages from Cockrum's initial run on
Uncanny X-Men
, along with some additional pages from his return later in the series and a gallery section with covers, sketches, and a few surprises. As with all Artifact (and Artist's) Editions, all pages are scanned from the original art and printed at the size they were drawn.