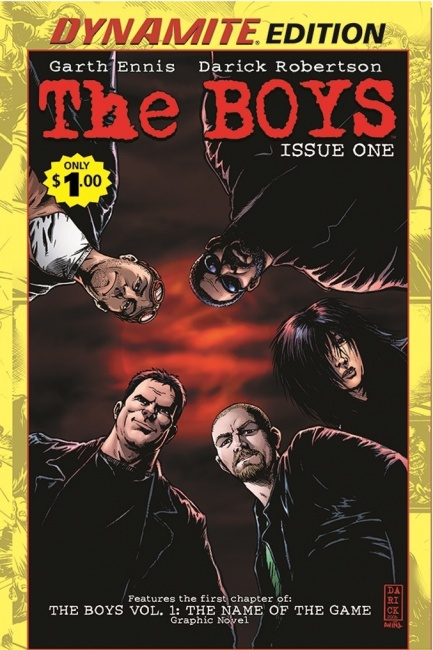 Dynamite Entertainment will release a promotionally priced $1 version of
The Boys
#1 in December as a jumping-on point for viewers of the hit Amazon Prime series.
Dynamite is also continuing its successful omnibus program for The Boys, with Vol. 5 due out in November, and the final volume, Vol. 6, just announced for January.
The Boys Omnibus Vol. 6 will be available with two covers: an art cover depicting the full team by series artist Darick Robertson and a photo cover featuring Frenchie, played in the show by actor Tomer Kapon.
Past volumes of The Boys Omnibus are currently being reprinted; Dynamite expects to have all volumes available again for October 30 on-sale. The first five volumes of The Boys Omnibus will have sold over 150,000 copies by the end of the year, Dynamite announced.
See below Gallery for full-size images!