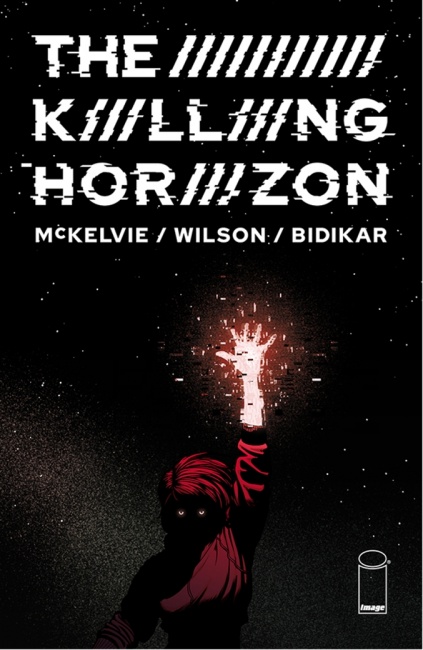 Image Comics is set to debut
The Killing Horizon
next year, featuring
The Wicked +The Divine
art team of Jamie McKelvie and Matt Wilson (see "
Image Announces Major 2014 Projects
"). McKelvie will both write and draw the sci-fi series, which will mark his return to comic book writing after a decade-long hiatus. McKelvie is best known for stints at Marvel on
Young Avengers
and
The Defenders
, and for his redesigns of the character Captain Marvel.
Wilson is known for his work on a variety of titles across numerous publishers such as Wonder Woman for DC, Daredevil for Marvel, and Paper Girls for Image. They will be joined on The Killing Horizon by letterer Aditya Bidikar (The White Trees, Little Birds), designer Cecile Richard and editor Katie West.
Far from Earth in a post-apocalyptic future, a specialist in studying dead alien societies finds something powerful under a millennia-dead city, something that will make her a target for every side fighting a deadly war.
The first issue is scheduled for release Summer 2020.