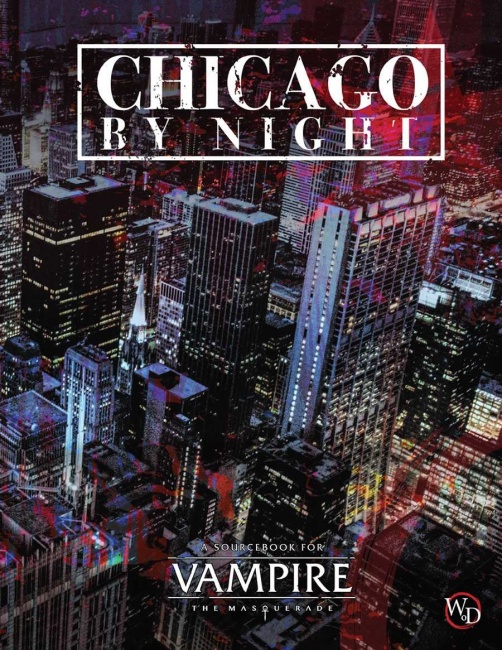 Onyx Path Publishing will release
Chicago By Night
, a sourcebook for
Vampire: The Masquerade 5E
, into trade for January 2020.
Chicago by Night is a truly iconic Vampire: The Masquerade sourcebook that was originally released in 1991, and established the look, format, and style for many RPG supplements to follow in its footsteps. The latest edition comes in the form of a supplement for Vampire: The Masquerade 5th Edition and includes all the information needed to build a chronicle in the Windy City. From confrontations at the Succubus Club to the intrigue of The Chicago Chronicles, this new sourcebook offers an in-depth local metaplot for the vampire happenings in Chicago after the sun goes down.
Chicago by Night is a hardcover book with 240+ pages, and full-color interiors. It will retail at $45.00.
Vampire: The Masquerade 5E was one of the Top 5 selling RPG's sold during Spring 2019 (see "Top 5 Roleplaying Games--Spring 2019").