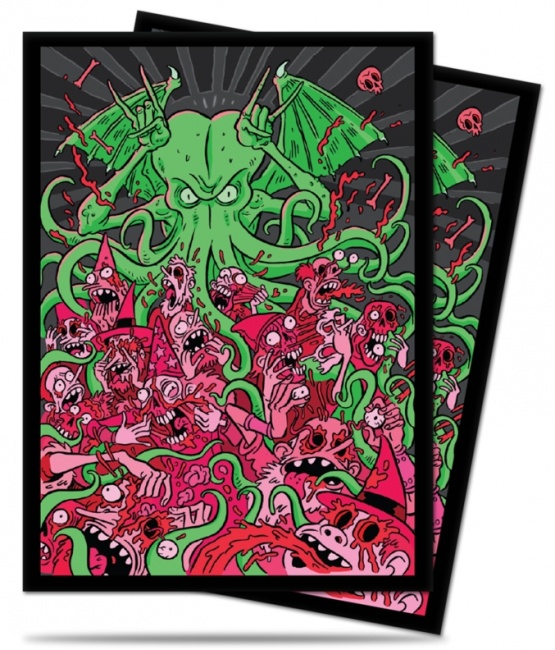 Ultra PRO will release
Epic Spell Wars
accessories, for trading card games, in March of 2020.
The Epic Spell Wars sleeves come with three different designs, Abraca-Labrador, Cthulhu, and Studd Spelljammer, and fit most standard-sized TCG cards. These 100-count packs come 60 to a case, and retail for $9.99 a pack.
Epic Spell Wars playmats are made with a fabric top and a non-slip rubber back to help the mat lay flat during games. They are approximately 24" by 13.5", and a bonus, this playmat comes with a playmat tube. They come in three different designs, Evil, Nature, and Studd Spelljammer & The Juice, and will retail for $23.99.
Ultra PRO also revealed Fine Art Deck Protector TCG sleeves for January 2020 (see "Shield TCG Cards With Historic Artwork").
Click on Gallery below to see full-size images!