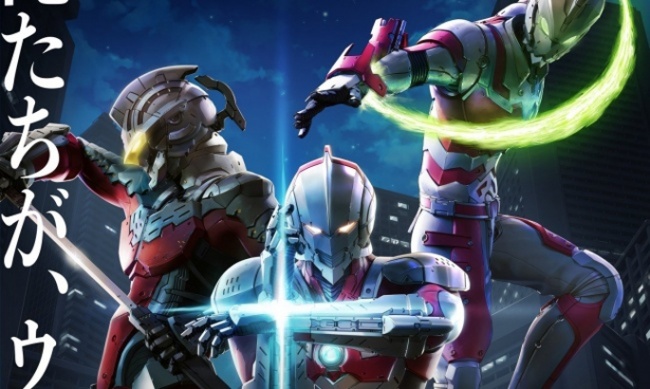 Confessions of a Comic Book Guy is a weekly column by Steve Bennett of Super-Fly Comics and Games in Yellow Springs, Ohio. This week, Bennett talks Thanksgiving, Ultraman, and the end of Mystery Science Theater 3000.
Thanksgiving is that great American secular holiday where we celebrate our gratitude for appreciation with feasting and oversized cartoon balloons. The holiday doesn't get a lot of respect, which is a shocking example of ingratitude given it is the lone, last holdout against the terrible power of the Black Friday Sales. Which if goes unchallenged threatens to rip Halloween right off the calendar. It's also one of those weird, working Holiday weeks where people still show up, but not much gets done. So, there really isn't all that much to report on, but I do have some odds and ends.
As I've previously established. I'm seriously old (see "C onfessions Of A Comic Book Guy--Cover Story"), and I was in front of my black and white TV set when the original Ultraman ran in first-run American syndication. Like Doctor Who, each incarnation of the show reinvents the franchise holding onto the essentials only; a benign alien giant smacks around hostile kaiju. For me, it was all about Science Patrol officer Shin Hayata who merged with a being from Nebula M78 who through the auspices of a Beta Capsule could very briefly summon his gigantic other-self (he had a three-minute time-limit; talk about working under pressure).
In a world where everything, no matter how geeky, seems to eventually achieve mass popularity, the central premise of Ultraman, which was "giant spaceman fights giant monsters", has remained just a little too much of an outlier for mass mainstream acceptance. There have been repeated attempts to do a Westernized version of the show, which have never worked, and some comics, which haven't lasted. I naturally assumed that someone else would make another attempt to one or the other eventually, but still, I was completely blindsided by the announcement that Ultraman will be coming to Marvel in 2020 (see "Marvel to Produce New 'Ultraman' Comics and Graphic Novels").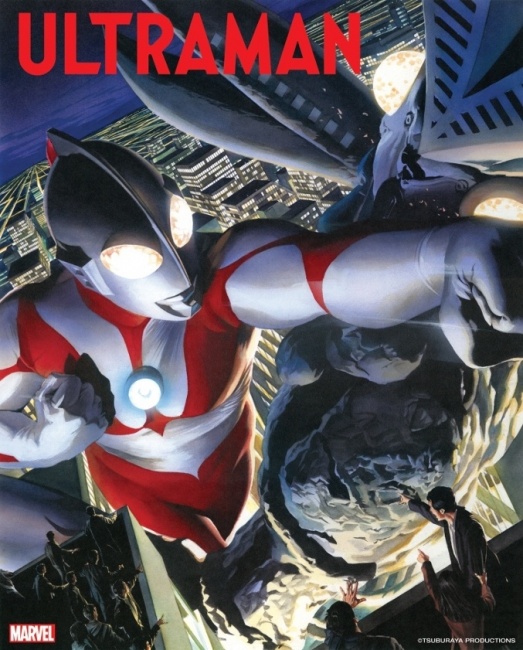 It's just the barest bones of one really hung on a stunning piece of Alex Ross art; that there will be new comics and graphic novels featuring
Ultraman
in 2020 (no creative teams announced). With vague promises, the comics will "expand that iconic era of the ultras through the lens of Marvel's art and storytelling." Marvel's Editor-in-Chief, C.B. Cebulski is quoted as saying:
"Like Marvel, Ultraman captivated generations by telling spectacular stories grounded in the real world, and it continues to be a beloved classic through its television shows, movies, toys, games, comics, and more. We are so thrilled to introduce new chapters to the Ultraman Multiverse next year."
While I'm personally pleased by this development, Ultraman was pivotal in developing my lifetime love of Japanese media and monsters, and while I hope this will help make the character more popular in America, it raises questions like crazy. Chief among them being, "Why?" I can see how this is a great big win for Tsuburaya Productions, but I'm not sure quite sure what exactly Marvel gets out of it. Though I'm still not sure what the publisher got out of regaining the license to Conan the Barbarian, so maybe it's me.
Though I imagine the deal has something to do with the news that Shin Godzilla Directors Re-Teaming for a New Ultraman Film. Any Ultraman film would get my attention, but this one teams Hideaki Anno and Shinji Higuchi, directors of the 2016 film Shin Godzilla teaming with Hideaki Anno, creator of the anime classic Neon Genesis Evangelion. Anno's inclusion makes me wonder if in this iteration they're going to modernizing the giant monsters Ultraman with be fighting. Like, instead of the traditional rubber suit looking lizards he usually tussles with there will be more outre creatures, like the Angels, the biomechanical origami nightmares found on Anno's NGE or the titular Titans from Attack On Titan. Shin Ultraman is scheduled for a 2021 release.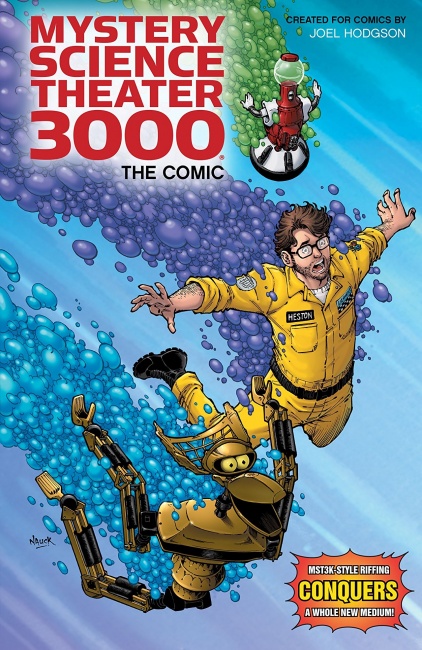 For me, watching marathons of episodes of
Mystery Science Theater 3000
is an intrinsic part of the holiday as much as watching a bunch of oversized cartoon balloons, and it has been for a long time. However, this year will be sad because Netflix has cancelled
Mystery Science Theater 3000
. Given Netflix's recent record when it comes to canceling their shows, I kind of saw this coming, but it's still hard not to be disappointed. While everyone involved in MST3K is talking about where the show will go from here, I honestly can't imagine where it could go at this point.
And speaking of my love of the Macy's Parade and its oversized inflatables (as Steven Colbert put it the other night, it's that magical time where "For three hours a year we pretend there's been no advancement in entertainment since 1924") high winds might ground Macy's fleet of balloons this year; Why the Big Balloons Might Not Fly at the Macy's Thanksgiving Parade. I'm hoping for a holiday miracle, I do so want to see Astronaut Snoopy take to the skies, but I'm preparing myself for the worst.
And finally, I'm in my hometown of Akron for the Holiday Season for the first time in over a decade, and I want to give a shout out to John of JC Comics and Cards in Cuyahoga Falls. I've known John for years and try to visit his excellent store when I'm in the area but In spite of having been in the area for a couple of weeks, I hadn't. Until the other day, when I realized I had never gotten one of those Legion flight rings select stores were giving away with copies of Legion of Super-Heroes #1. Fortunately, he had exactly one left. John pronounced it "destiny", and I will not argue with him. Thanks, John.
The opinions expressed in this column are solely those of the writer, and do not necessarily reflect the views of the editorial staff of ICv2.com.