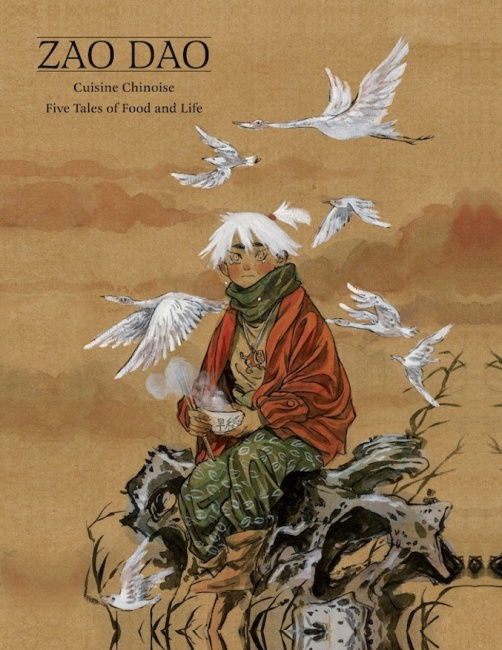 Dark Horse Comics will publish the graphic novel
Cuisine Chinoise: 5 Tales of Life and Food,
by the Chinese artist Zao Dao, in June 2020. Originally published in France, the book is a collection of five short stories about the connections between food, culture, and relationships. The 96-page paperback will have an MSRP of $19.99.
Zao Dao is something of a phenomenon in her native China, and comics scholar
Paul Gravett
interviewed her for his blog two years ago. Raised in a remote village, Zao Dao taught herself how to draw from books on classic Chinese art and the 20th-century comics known as lianhuanhua that she found in her village library. Later on she discovered Japanese manga and began using some of their storytelling techniques as well.
Her art blog on the Chinese social media site Weibo has drawn 150,000 followers, and her first book, a wordless graphic novel titled
Song of Sylvan
, was published on her 25th birthday. Her work has also been published in
ArtReview
magazine.