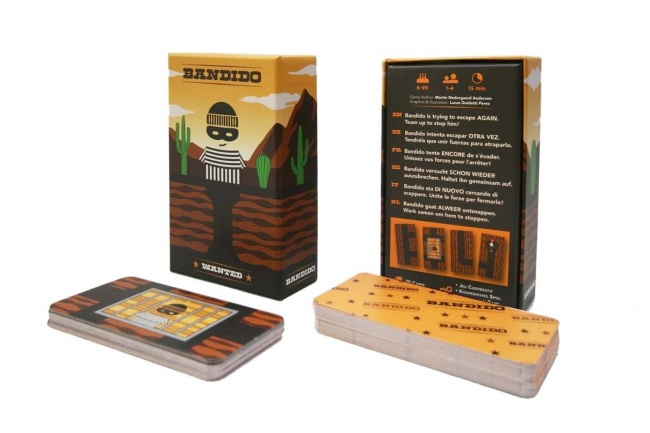 Asmodee USA will release
Bandido
, a card game by Helvetiq, into U.S. trade in January 2020.
In Bandido, players work together to prevent a high-security prisoner from escaping through the tunnels under his cell. It is a cooperative card game where players use intuition and their cards to stop the prisoner's escape. The game is quick-to-play, and has a solo mode option.
The game box contents includes 69 cards and a super card. It is for one to five players, ages 6 and up, and plays in about 15 minutes. Bandido will carry a MSRP of $12.99.
Asmodee USA will also release Mezo into trade in 2020 (see "Asmodee USA Will Release 'Mezo' Into Trade").