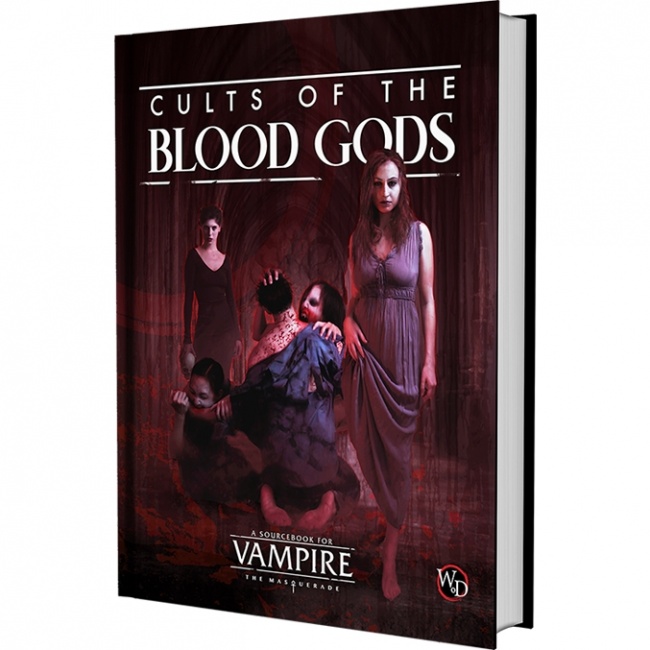 Onyx Path Publishing unveiled
Cults of the Blood Gods
, a sourcebook for
Vampire: The Masquerade 5E
, for release in May 2021.
Cults of the Blood Gods explores the religious and cult beliefs that have emerged amongst the undead in vampire culture. It has information on a whole host of religions for use in character creation and plot hooks, and offers a glimpse into the Hecata, commonly referred as the vampire "Clan of Death". This book also has a section on Necromancers and the discipline of Oblivion as well as everything players need to know to establish their own cult with a unique faith.
The projected retail price of this book will be around $50.00. This game is currently on Kickstarter and has a retailer reward level that offers five hardcover copies of the book, five PDF versions, and access to updates for $150.00. As of the publication of this article, the Cults of the Blood Gods Kickstarter has raised $131,783 with 2,243 backers (58.75 per backer), with 70 hours to go.
Onyx Path Publishing also announced Chicago By Night for trade in January 2020 (see "'Chicago By Night' Resurrected for 'Vampire: The Masquerade' 5E").