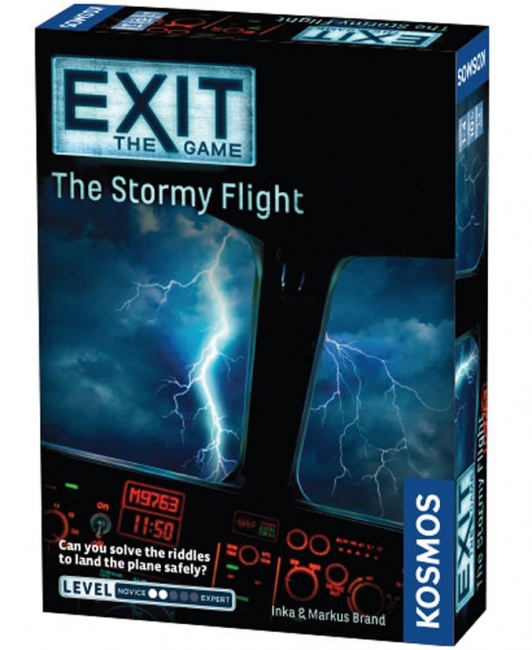 Thames & Kosmos will release
The Stormy Flight
, a standalone game as part of the
Exit: The Game
line, into trade in April 2020.
In The Stormy Flight, players assume the roles of crew members on a passenger plane headed to Barbados. The weather service has indicated that the flight will experience a little turbulence due to a storm, which turns out to be an electrical storm that creates a state of panic. The flight quickly becomes a thrill ride where players solve the riddles, try to repair the plane, and make an attempt to get to the ground safely.
The game box comes with 87 cards, a Mirror card, a Book, a decoder disk, a Safety card sheet, and 4 strange items. The Stormy Flight is for one to four players, ages 10 and up, plays in one to two hours, and will retail for $14.95.
Thames & Kosmos also announced The Crew: The Quest for Planet Nine for release in Q1 2020 (see "Blast Off Into Space with 'The Crew: The Quest for Planet Nine'").