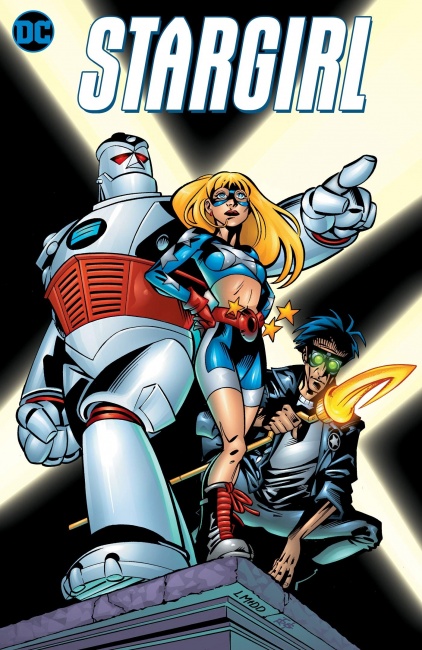 DC Comics announced the
Stargirl
graphic novel for release on May 13, 2020. This graphic novel was originally solicited last year for a September 18, 2019 release date, but then DC cancelled the release date for unexplained reasons. However, the new
Stargirl
TV show is scheduled to come out this March on the CW which may have contributed to the rationale behind pushing back the graphic novel's release date (see "
New 'Stargirl' Trailer
").
This collection introduces audiences Courtney Whitmore, a typical teenager trying to survive high school, until she discovers the Star-Spangled Kid's costume. This prompts her to become a super hero, and her stepfather, Pat Dugan, builds a robotic suit called S.T.R.I.P.E. so he can fight crime by her side. This book collects Stars and S.T.R.I.P.E. #0-14, JSA All Stars #4, and stories from DCU Heroes Secret Files and DCU Villains Secret Files.
Stargirl graphic novel is written by Geoff Johns and David Goyer with art by Lee Moder, Scott Kolins, Mike McKone, Chris Weston, and others. It will feature a photo cover, and the book will be 416 pages with a retail price of $34.99.