The Op has partnered with Toho International to bring two 'Godzilla' branded board games,
Jenga: Godzilla
and
Monopoly: Godzilla
, to retailers in 2020.
In Jenga: Godzilla Extreme Edition, the King of Monsters is trying to destroy a Jenga tower. It features custom rules where players remove and replace blocks according to directives given while random dice rolls threaten to bring the structure down quicker. Godzilla is on the march, and blasting the tower with radioactive breath as he moves closer.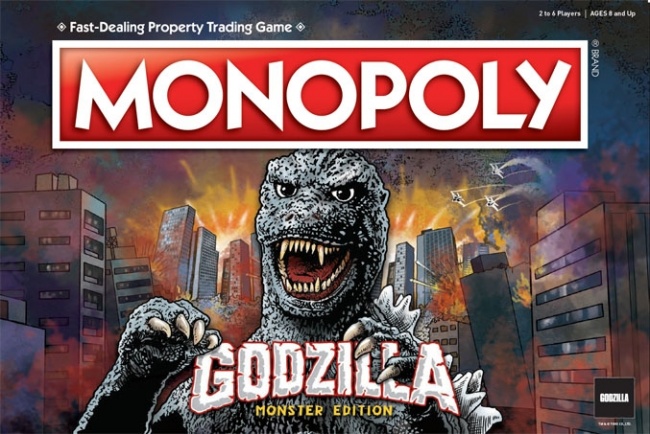 Get ready to crush the competition in a monstrous twist on
Monopoly
. Players can buy, sell, and trade locations like Monster Island, Goro's Workshop, and Kitakami Lake as well as conquer the board with Facilities and Bases.
Monopoly: Godzilla
also comes with custom sculpted tokens of Mothra, Godzilla, King Ghidorah, and Mechagodzilla!
The Op will release Monopoly: The Goonies in Spring 2020 (see "Never Say 'Die' with 'Monopoly: The Goonies' ").
Click on Gallery below for full-size images!