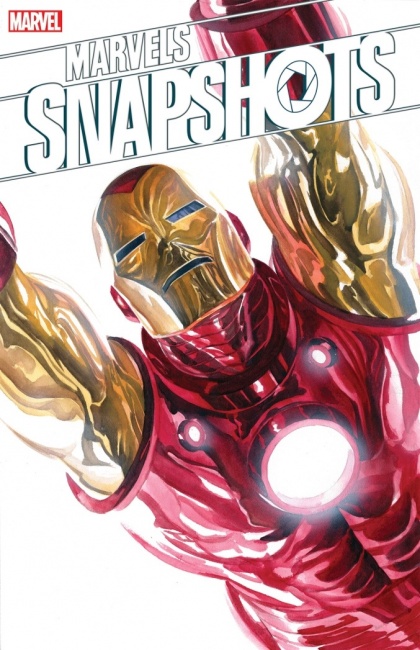 The May issues of Marvel Comics' series
of Marvels Snapshots
one-shots feature Avengers and Spider-Man by some impressive talent: Barbara Randall Kesel and Staz Johnson on
Marvels Snapshots: Avengers
, and Howard Chaykin writing and drawing
Marvels Snapshots: Spider-Man
. Kurt Busiek is curating the series, and Alex Ross is providing covers. The series provides unusual viewpoints on Marvel heroes.
The Avengers story by Kesel and Johnson is set in the David Michelinie, John Byrne, and George Perez era of Avengers; a rookie cop and a new-to-the-city EMT star in a romance in the midst of a battle between the Avengers and a giant robot.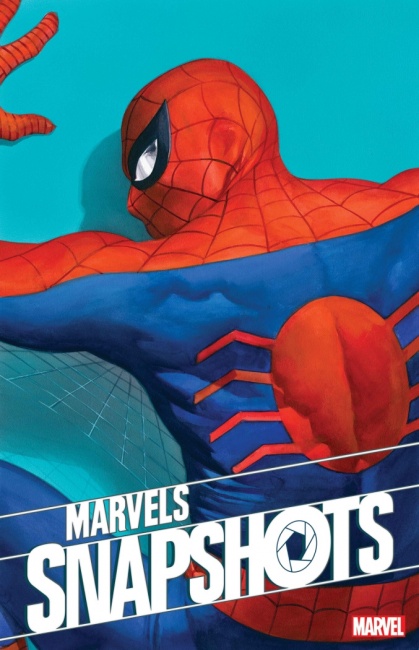 Marvels Snapshots: Spider-Man
is told from the viewpoint of a lowlife criminal trying to make a living when the streets are crawling with superheroes. "I was delighted to be summoned by the fabulous Kurt Busiek to work on the Marvel Snapshots series," Chaykin said in a statement accompanying the announcement. "Not having worked for Marvel in any steady capacity in nearly eight years, my delight was also framed in surprise. Kurt is a stand-up cat, and I'm grateful to participate in this project."
Click Gallery below for full-size images of both covers!