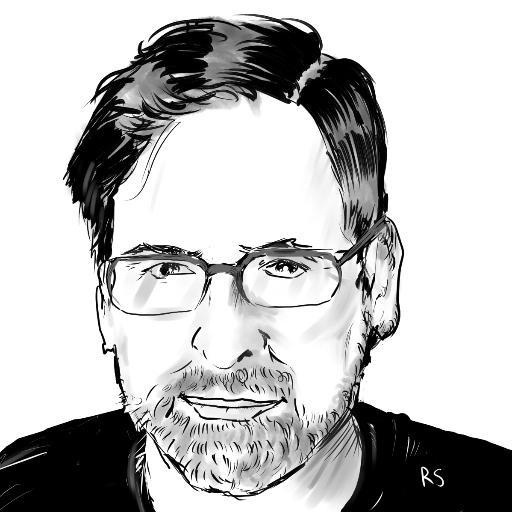 As you may have heard, DC co-publisher Dan DiDio parted ways with the company on Friday in an unexpected move that still has not been accompanied by an official announcement (see "
Dan DiDio Out at DC
"), the first clear sign of some major changes in direction since DC's parent company, Time Warner (now WarnerMedia), was acquired by AT&T last summer.
DiDio was something of a polarizing figure because of the direction of DC's publishing strategy over the past few years. That has led to a lot of speculation about what was behind the sudden move, and whether it's related to specific issues like DC's impending "5G" initiative or some pent-up dissatisfaction within the company over his leadership. Certainly plenty of creatives and fans expressed some strong opinions in that direction online over the weekend.
I don't have any special information about what's going on. It could be this was a routine personnel move with no larger significance than someone felt it was time for a change after a decade. However, I try to keep my eye on the bigger picture, and Friday's news could also be seen as part of a pattern whose general outlines I laid out last summer in a
piece I did for Forbes
.
AT&T's Ocean of Red Ink.
WarnerMedia was acquired last year by the telecom giant AT&T for an eye-watering $85 billion, setting off shockwaves throughout the entertainment industry. At the time of the acquisition, AT&T was already the most indebted publicly-traded company in the world; the deal put them a cool $170-odd billion in the hole.
Management figured the risk was worth taking because of the costs of missing out on the next media revolution, powered by streaming. If AT&T managed the pipes but didn't own any of the lucrative content running through them, it would be like they were caterers of a very fancy party that they were not invited to.
They also figured they could squeeze a combination of revenues and savings out of the deal by smashing up the many silos and subbrands within the Warner umbrella, including Warner Bros Studios, HBO, and Turner Networks, while netting a
target of 50 million subscribers to Warner's announced HBO MAX
streaming service by 2025.
That's a big bet, and it got AT&T on the wrong side of activist investor Elliott Management. "AT&T has yet to articulate a clear strategic rationale for why AT&T needs to own Time Warner. While it is too soon to tell whether AT&T can create value with Time Warner, we remain cautious on the benefits of this combination," Elliott wrote in September. "We think that, after $109 billion and three years, we should be seeing some manifestations of the clear strategic benefits by now."
AT&T mollified their miffed shareholders with a promise to aggressively work down debt from the Time Warner acquisition over a three-year timeframe. Since then, AT&T has lowered its debt, but it still stands at over $151 billion at year-end 2019, despite the President Trump tax cut delivering the company a $42 billion windfall. Wall Street is still fairly bullish on the stock in general, but a lot is riding on the roll out of HBO MAX in May.
Meanwhile, Back on Earth.
All this is happening very high over the heads of folks at DC, whose contribution to the company's overall revenues is too small to merit a mention in the annual report. One could argue that DC's publishing enterprise is not a big enough factor either way to merit much attention from higher-ups. Nevertheless, it's the people at the bottom of the pile who tend to get squeezed.
The cold fact is that DC's value to WarnerMedia and AT&T is in the ownership of IP that can be monetized through media and licensing. The deal that sent
Sandman
to Netflix alone brought a massive financial windfall, although some might say the act of selling one of the company's crown-jewel IPs to a direct competitor doesn't speak well of a long-term strategic vision or very much (pardon the expression) synergy. That said,
Watchmen
was a huge hit for DC's media cousin HBO, and there are probably a few WarnerMedia execs saying "more of that please."
What all this means in terms of Friday's personnel move is that it may not matter who is publisher of DC Comics – whether it's DiDio, whether Jim Lee permanently absorbs the responsibilities into his existing President/Publisher portfolio, or whether those duties eventually go to a worthy next-in-line candidate like Mark Doyle, Hank Kanalz or current DC EIC Bob Harras. It may not matter whether DC's "5G" is a sensation, a failure or a muddle, or whether DC's resurgent trade book and young readers program set the publishing world on fire.
If HBO MAX is a roaring success and matches the fast-out-of-the-gate launch of Disney+ -- which has got to be the standard if AT&T is serious about competing in the space – then everything is peaches and cream. But if uptake is slow, or pricing gets whittled down by competition and industry pressure to offer freebies to AT&T Wireless customers the way Verizon customers get free Disney, things could get very grim very fast. Ditto if the parent company's own 5G plans – the term refers to the next generation of cellular networks – falls behind those of competitors.
That could even be true if the launch goes well but something goes sour elsewhere in the economy. Companies that live by debt can die by debt. AT&T has about $70 billion in BBB-rated debt coming due in the next 4-5 years that it must repay on schedule to maintain investment-grade status for its bonds. If interest rates go up, the stock market goes down, or the U.S. or some other important global market goes into full-blown recession, AT&T bean-counters will take the axe to fat and muscle alike. They are not known to be a sentimental lot.
Does that mean DC will be sold outright, as some are suggesting? That doesn't make much sense given the value of the IP portfolio – although truly desperate times may call for such measures. But licensing out the publishing of comics to another company – a scenario that's been discussed within the industry for some time, and one which even Disney has adapted to fairly good success with partners like IDW? If I were a WarnerMedia executive with AT&T breathing down my neck, I'd pay a lot of attention to the PowerPoint outlining that scenario.
Time to say goodbye?
This is all a very powerless position for the publisher of Superman to find itself in. Say what you want about Dan DiDio, but he was a tireless advocate for DC, a passionate storyteller who loved the characters, and a skilled professional who understood the nuts-and-bolts of the craft. We don't know exactly why he found himself out the door on Friday afternoon, but if he were still in the job come April or May, he might be faced with some brutally hard decisions – decisions that no one who truly loves the company would ever want to make.
We don't know what the future holds for DC, and don't trust anyone who says they do. As someone who's been reading their comics since the 70s, I don't relish the thought of any of this and hope that someone, somewhere in Burbank or Dallas (AT&T's headquarters) understands what a priceless shard of American culture they have buried in their corporate attic.
However, the financial facts are what they are. Fans, retailers and other interested parties who care about DC and its place in the comics industry should hope that the corporate overlords at AT&T somehow engineer a soft landing for the publishing arm before the going really gets tough.
The opinions expressed in this column are solely those of the writer, and do not necessarily reflect the views of the editorial staff of ICv2.com.
Rob Salkowitz (
@robsalk
) is the author of
Comic-Con and the Business of Pop Culture
.