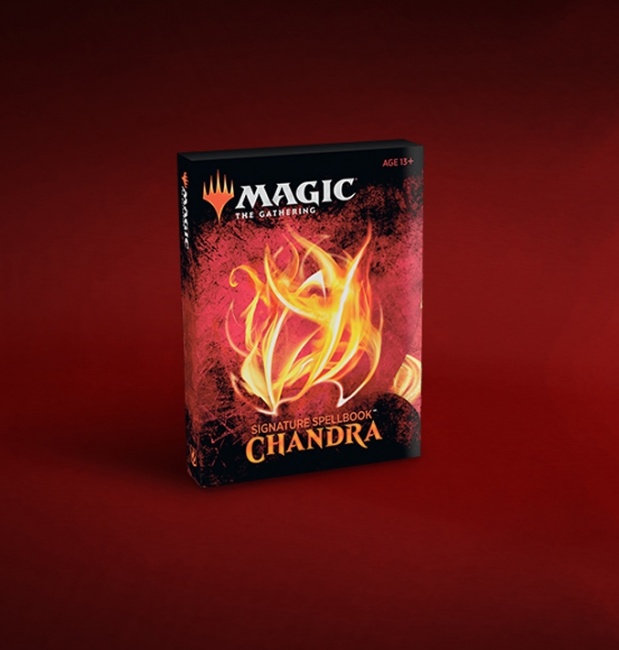 Wizards of the Coast announced
Signature Spellbook: Chandra
, for
Magic: The Gathering
, will release on June 26.
The newest Signature Spellbook focuses on the planeswalker Chandra's fiery disposition featuring all new art, foils, and alternate frames. Her Spellbook will come with eight cards and a bonus foil card. Thus far, the only two cards revealed from this set were the Chandra, Torch of Defiance planeswalker card and Past in Flames. More details on this product will be unveiled as the release date approaches.
Ikoria: Lair of Behemoths will be shortly on its way to stores, and is set to release on April 24, 2020 (see "Details Revealed For 'Magic: The Gathering' 'Ikoria: Lair of Behemoths' Product Line").
Click on Gallery below for full-size images!