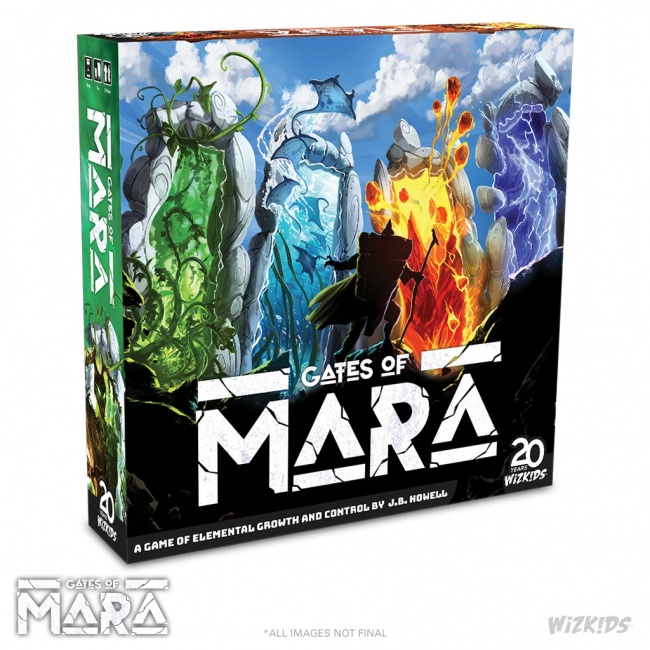 WizKids announced
Gates of Mara
, a strategic board game, for release on July 8, 2020.
In this game from designer J.B. Howell (Flotilla), players lead their tribe of Dragonkin, Goblins, Antids, or Elves to the Gates of Mara which are portals to realms of pure elemental energy. As they do so, they will encounter powerful Elemental Lords as they try to spread their control. The goal of the game is to strategically position tribe members to gain the most influence in each realm and establish tribal claims.
The game box comes with a Enchantment board, 5 Realm boards, 4 Player boards, 48 Enchantment cards, 20 Banner cards, 8 Fire Banner cards, 16 Objective cards, 5 Wanderer cards, a Central Gate, 5 Standard Gates, 4 Elemental Lord standees, a Wanderer standee, and 28 Tribe Figure standees (components subject to change). It is for two to four players, ages 14 and up, plays in 90 to 120 minutes, and retails for $69.99.
WizKids also revealed WWE Cage Battle, a dice-flicking board game, which will be headed to stores in the second half of 2020 (see "WizKids Reveals WWE 'Cage Battle' at GAMA Expo").