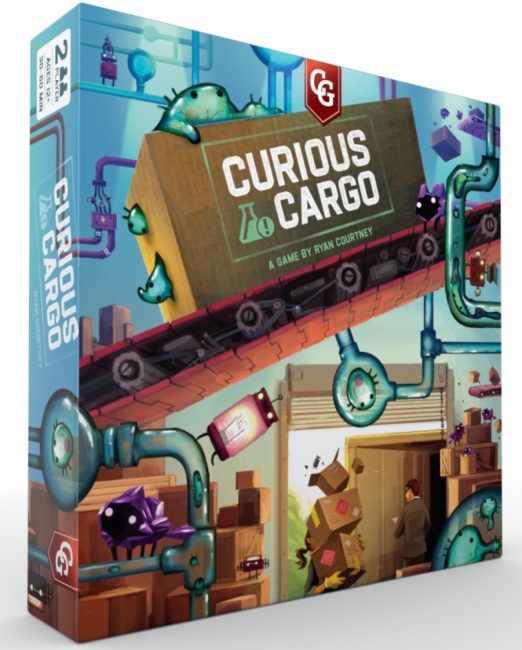 Capstone Games unveiled
Curious Cargo
, a new tile placement board game designed by Ryan Courtney with illustrations by Kwanchai Moriya and graphic design by Brigette Indelicato, for release into retail in October.
In this two player game, players race against their opponent to build up the infrastructure of a cargo facility. The goal of the game is to time the shipping and receiving of cargo in order to accumulate the most points. In order to make cargo flow more efficiently, players must connect network of lines of shipping and receiving spaces as well as use custom shipping tokens to disrupt their opponents flow.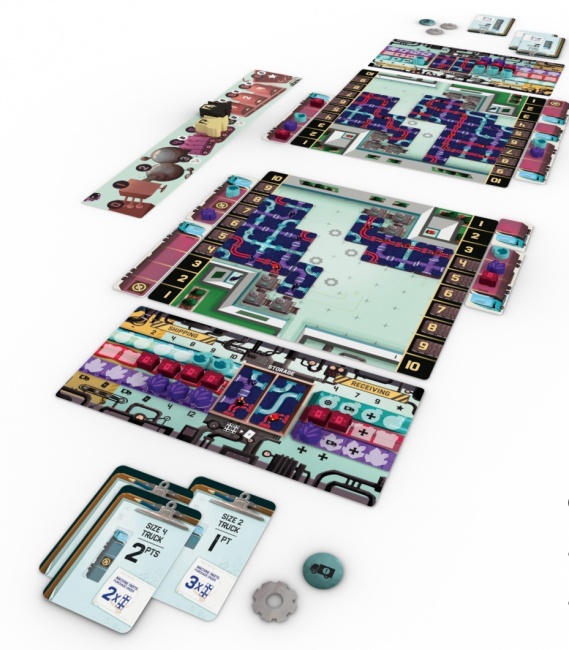 The game box comes with 6 double-sided player boards, 2 double-sided shipping boards, a turn order board, 25 Truck cards, 36 Wooden Cargo tokens, 2 Wooden Forklift Player tokens, 75 double-sided Conveyor tiles, 25 Truck tokens, 10 Scaffolding tiles, 6 4-way Splitter tokens, 18 Bonus tokens, and a Linen bag. This game is for two players, ages 12 and up, and plays in 30 to 60 minutes.
Curious Cargo
will carry an MSRP of $34.95.
Capstone Games also announced Stick 'Em which will launch June 17 (see " 'Stick'Em' Brings the Pain").