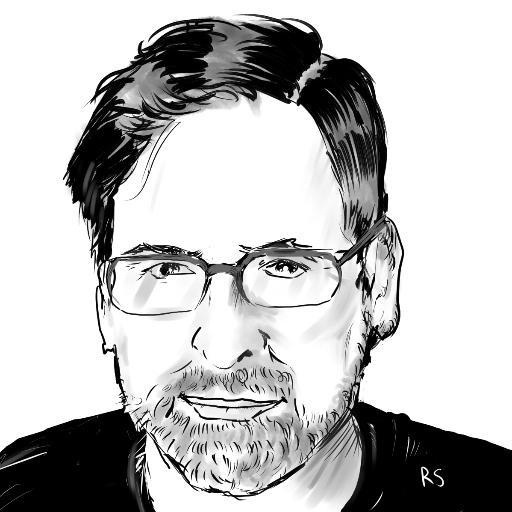 For the past several decades in the comics and geek culture biz, the early weeks of July meant one thing: finalizing plans for San Diego Comic-Con. That could involve hundreds of hours of preparations to lock down last minute logistics, arrange staff schedules, handle last-minute badge requests, book meetings, set up parties, coordinate marketing and communications and triple-check details to make everything as resilient as possible against the inevitable chaos.
Now, like so much else in 2020, this choreographed frenzy of activity has been replaced by an unwelcome calm, another victim of you-know-what. Though it's been more than two months since we got official word that SDCC was cancelled, the reality of the situation hits home hard in this run-up period – not just as a source of deep sadness for fans worldwide, but as another body blow to an industry that's already absorbed plenty of punishment over the preceding months.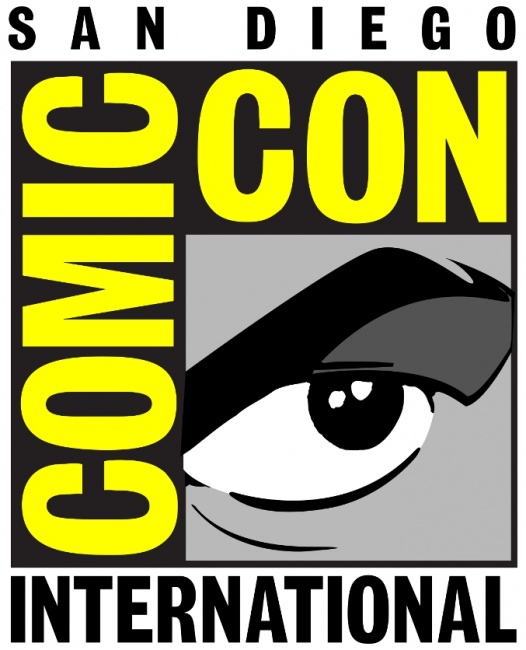 Because SDCC has been around so long, 50 years altogether, and now almost 20 years into its current incarnation as the center of the entire entertainment/media/pop culture ecosystem, and because it can be such a grueling, expensive ordeal for industry professionals, we can tend to take its importance to the business for granted. Now that, for the first time in half a century, we won't have SDCC to chew up half the summer, it's worth taking stock of how big a hit that is for the business.
Missing Money for Exhibitors.
At the most basic level, the 550,000 square foot exhibit hall holds more than 900 exhibitors and hundreds of artists, many of whom count on that weekend as an important part of their annual revenue. It's likely that tens of millions of dollars change hands over five days in July for everything from memorabilia and collectibles to one-of-a-kind treasures. Over the years, more and more vendors have complained that the value of exhibiting at SDCC has declined as the costs have increased and the demographics of the attendees have shifted away from well-heeled collectors, but the waiting list for booth space is still miles long.
For every vintage comic dealer with a sob-story about how SDCC isn't the gold mine it used to be, there are probably dozens of vendors of other kinds of merchandise or experiences who've built an entire business around exhibiting at conventions, with SDCC as the jewel in the crown. Maybe today's 20- and 30-something fans don't have the appetite for old paper (or the space to keep it around in shoebox-sized urban apartments) but they've helped built geek apparel, artwork, cosplay accessories and other lifestyle items into important parts of the fan economy.
We can argue about whether setting up at SDCC is still necessary for certain kinds of exhibitors, especially with the rise of other large regional conventions and shows with more specialized focus, although that's a moot point with just about every con on ice at the moment. That facet of SDCC, however, is just the tip of the iceberg.
The Missing Page of the Marketing Plan.
SDCC's scale, longevity and proximity to Hollywood have given it a unique ability to focus the attention of the global media, particularly the entertainment trade press that values the one-stop shopping for celebrities, announcements, junkets and press availabilities that SDCC affords. Those stories echo out into the social sphere, generating over 50 billion social impressions, with a media value measured in millions of dollars. For a week, the eyes of the world are fixed on San Diego.
Or, I should say, would have been. The value of that loss is bigger than it looks.
Maybe movie studios don't need the early buzz from Comic-Con as much as they used to now that a generation has grown up basking in the glow of the MCU and internalizing the habits of geek culture. However SDCC has recently become ground-zero in the streaming wars, with Netflix, Amazon, HBO, Hulu and the rest desperately angling to outbid one another for fans' attention. In today's environment where everyone is stuck at home binging the latest shows, and with media powerhouses staking massive bets on three giant new streaming services (Disney+, HBO Max, and Peacock) since last SDCC, missing that unique opportunity to connect with alpha-fans must surely hurt.
The SDCC hype also gives air cover to all kinds of new releases and promotions. In a
story appearing last year in MediaPlay
news, Kristina Fugate, SVP of film marketing at Warner Bros. Home Entertainment observed that "We see great success both from our Comic-Con premieres but also when we anchor our titles with Con presence. For example, we had a
Batman: The Animated Series
panel at San Diego Comic-Con [2018] and timed our preorders to our panel. We saw an extraordinarily large number of preorders come in immediately."
Schmooze Begone.
In 2012, I wrote in my book
Comic-Con and the Business of Pop Culture
that, "amid the chaos and the costumes, the glitz and the sprawl, Comic-Con is the meeting place of the global pop media industry and the creative profession. It's where tastes are made and deals are done, where new talent is discovered and crazy ideas are unleashed on an unsuspecting public."
To me, this is the biggest thing the business is losing from the absence of SDCC, even if it's the hardest to measure. Over the decades, there are hundreds of stories of writers and artists – including some who were not yet professionals at the time – meeting up at SDCC to form long-lasting creative partnerships and give birth to classic properties.
Let's face it: our culture attracts more than its fair share of introverts, both fans and professionals. All conventions give us a chance to get out of the house and meet in person with all the people at the other end of our social media posts and emails. SDCC gives us that chance at scale, against the backdrop of a lovely coastal city that has, at least recently, embraced Comic-Con (and its money) with every fiber of its being.
Sure, in normal times, there are plenty of trade shows where publishers, licensers, game developers, tech folks, import-export specialists and investors can hobnob, and there are other big consumer-facing conventions that draw lots of creators together. One of SDCC's unique features is how it combines a destination event for fans worldwide with a can't-miss event for professionals (even if some people would dearly love to skip it). When you have so many people in the same place at the same time, all fixated on the same set of interests, the potential for serendipity is almost infinite.
Filling the Gap.
Everything in 2020 is so terrible in so many ways that SDCC's absence, in itself, is just a cherry on top of the shit sundae. It might even be worth celebrating the fact that we all get a year off from the hassle, expense and exhaustion of Comic-Con, comfortable in the knowledge that at least it's not going on without us.
The problem is that the missing benefits of SDCC are harder to calculate than the saved costs. We don't know the consequences of not having the world's attention on all things geek for a week in midsummer in a year when nothing is normal, or how the absence of concentrated buzz around any particular project might hurt its chances in a market where there's already unprecedented challenges and uncertainties. We don't know how many businesses and careers will suffer for missing the opportunities that Comic-Con provides, or how many projects we'll miss because connections weren't made.
Hardest of all, we don't know when we'll be able to count on those things again. Hopefully, while we're home watching SDCC panels from Comic-Con@home, we'll all be looking forward to celebrating again in person in 2021.
The opinions expressed in this column are solely those of the writer, and do not necessarily reflect the views of the editorial staff of ICv2.com.
Rob Salkowitz (
@robsalk
) is the author of
Comic-Con and the Business of Pop Culture
.