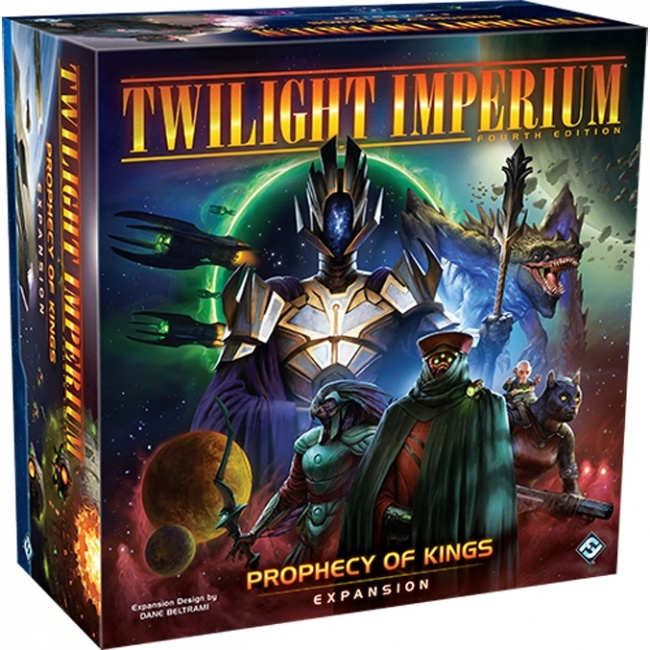 Fantasy Flight Games unveiled
Twilight Imperium: Prophecy of Kings
, an expansion for
Twilight Imperium
core game, for release in Q4.
Prophecy of Kings is a huge expansion that is packed to the brim with new content for Twilight Imperium. It features forty new system and hyperlane tiles, and adds new planets and obstacles to the map. There are also two new colors worth of player components that expands games of Twilight Imperium to up to eight players.
Additionally, this expansion comes with new leader cards to support every faction in the game, and new ground forces in the form of mechs that have unique abilities. There are also exploration decks for seeding new planets and discovering fragments to build relics as well as a plethora of action cards, agenda cards, objectives, technologies, promissory notes, and legendary planets included in this box.
This colossal expansion will retail for $99.95.
The fourth edition of Twilight Imperium was released in 2017 (see "New Edition of 'Twilight Imperium'").
Click on Gallery below for full-size images!