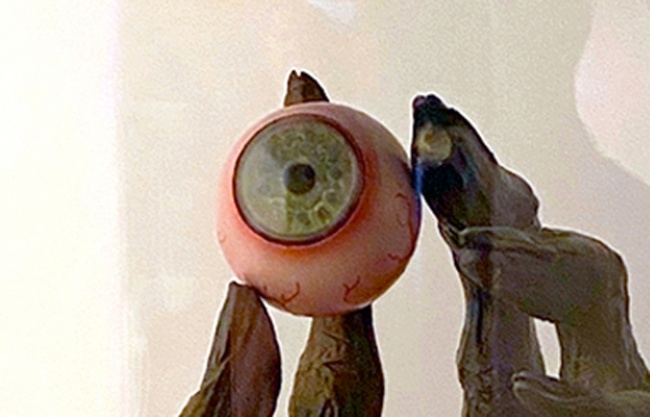 WizKids announced
D&D Icons of the Realms: Eye and Hand of Vecna
, decor for the gaming room, for release January.
This new decor piece brings the cursed artifacts of Vecna to the kitchen table or whatever table in the house could aesthetically benefit from a creepy, severed hand holding an eyeball encased in a glass dome. Vecna was one of the mightiest of all wizards in his age, and he created a dark empire with his powers. The Eye of Vecna and the Hand of Vecna are cursed items the deserve a place of honor amongst a relic collection. The entire display is about 10.5 inches tall with 7 inch in diameter wooden base enclosing both the hand and eye.
The box contents for this item is projected to include an Eye of Vecna, a Hand of Vecna, a wood display platform, a support piece, a display satin cloth, and a glass dome. Contents are subject to change, and it will retail for $129.99.
WizKids also announced Dungeons & Dragons: Owlbear Trophy Figure, a fantasy mounted head figure, for release in January (see " Proudly Display A 'Dungeons & Dragons: Owlbear Trophy Figure' In The Gaming Room").
Click on Gallery below for full-size image (image not final)!