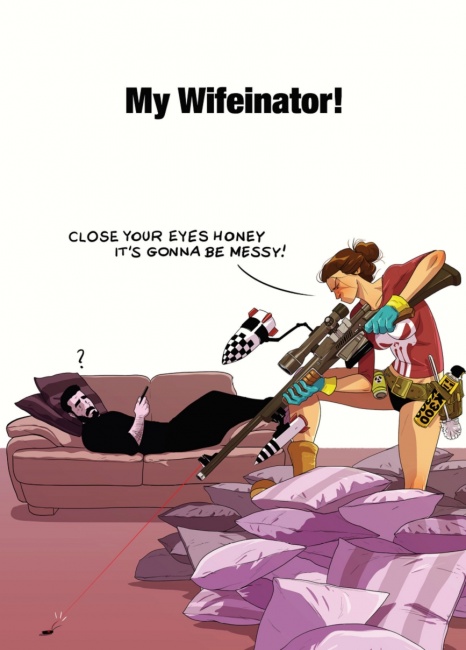 Random House has announced it will publish the online comic
One of Those Days,
by Yehuda and Maya Devir, as a hardcover collection on November 10. This will mark the first time that the complete run of the comic, which has over 5.5 million followers on Instagram and over a million on Facebook, has been published in a single volume.
The Devirs began chronicling their lives in 2016, shortly after they got married, when they moved into their first apartment in Tel Aviv. From killing a cockroach to having a baby, each moment is presented as a single drawing, first in black and white and then the final colored version. Despite the cozy subject matter, comic is drawn in a style closer to superhero comics than simpler Instagram comics like Nathan Pyle's Strange Planet.
This book collection will retail for $30.00.
Click on Gallery below for full-size images!