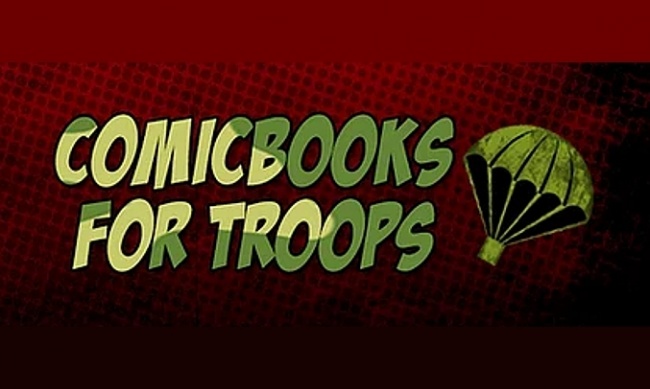 ComicBooks for Kids, a charitable organization formed to provide free child-friendly comics and graphic novels to kids in hospitals, cancer centers and medical facilities across the U.S., is expanding its remit to include members of the military in addition to kids, the organization announced. Through ComicBooks for Troops, the charity will provide the military comics through partner organizations. This change will allow the organization to utilize donated comics not appropriate for younger readers. It has already started this initiative, and has donated 7,000 comics to all branches of the military in the past 90 days.
The organization has also begun a partnership with Funko, and is shipping Funko toys to kids across the country.
And ComicBooks for Kids is also exploring ways to operate in the UK. It has established a relationship with Titan Publishing, and is considering creating a UK non-profit or parenting with an existing not-for-profit there.
ComicBooks for Kids
first came on the scene in 2017 (see "
Diamond Joins ComicBooks for Kids
"), and has grown rapidly since then; it has shipped more comics year to date in 2020 than it did in its first two years combined.
Publishers or retailers wishing to donate comics to the organization can find it at
ComicBooks for Kids
.