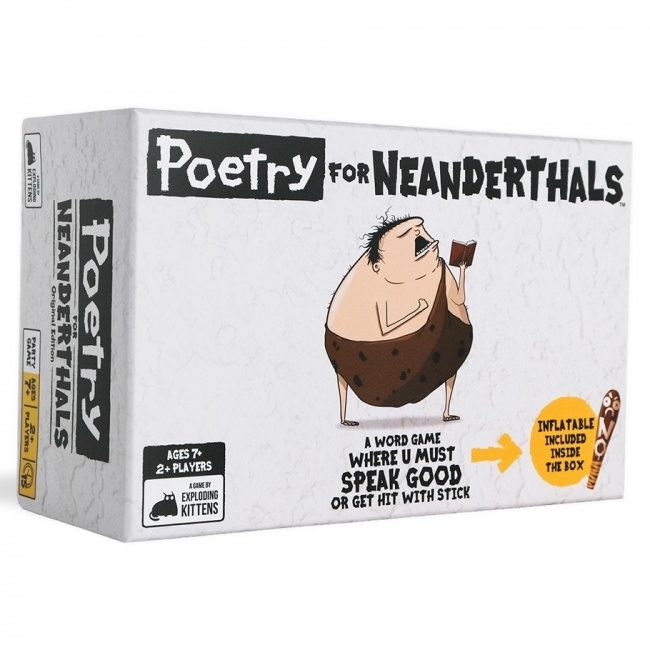 Exploding Kittens will release
Poetry for Neanderthals
, a family word game, into retail on January 1.
In Poetry for Neanderthals, players form teams and attempt to earn points by guessing words and phrases utters by the other Neanderthal Poets. The challenge in the game is that the Poets are only allowed to use single syllable words to get their point across. If they use bigger words with more than one syllable, the other team can whack them with an inflatable club as punishment. The team who racks up the most points wins.
This game is for two or more players, ages 7 and up, and plays in 15 minutes. It will retail for $19.99.
Exploding Kittens also announced A Game of Cat & Mouth for release on February 21 (see "Exploding Kittens Announces 'A Game of Cat & Mouth'").