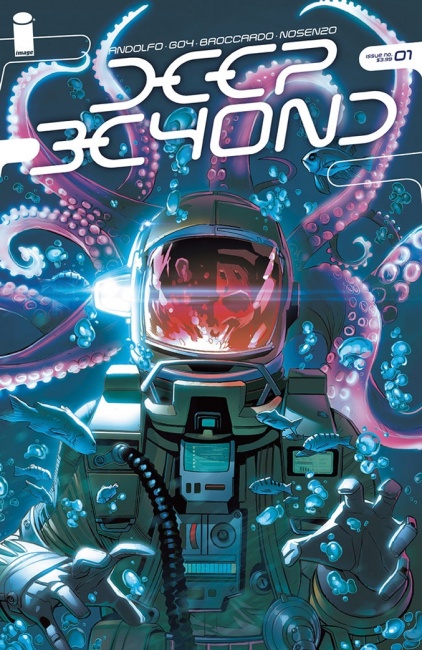 Image Comics announced
Deep Beyond #1
, a new 12-issue science fiction series, for release in February 3, 2021.
Acclaimed creators Mirka Andolfo and David Goy present Deep Beyond, a new series set in a toxic future Earth that has been devastated by a millennium bug. A group of scientists attempt to study what is hidden in the depths of the abyss to help humanity survive, but the abyss is also where creatures with even more destructive capabilities lurk. This book is written by Andolfo and Goy with art from Andrea Broccardo and coloring by Barbara Nosenzo.
Deep Beyond #1 will retail for $3.99.
Image Comics also announced that Post Americana #1, created by The Matrix storyboard artist Steve Skroce, will hit stores on December 2 (see "'The Matrix' Storyboard Artist Steve Skroce's 'Post Americana #1' is Headed to Retail in December").
Click on Gallery below for full-size images!