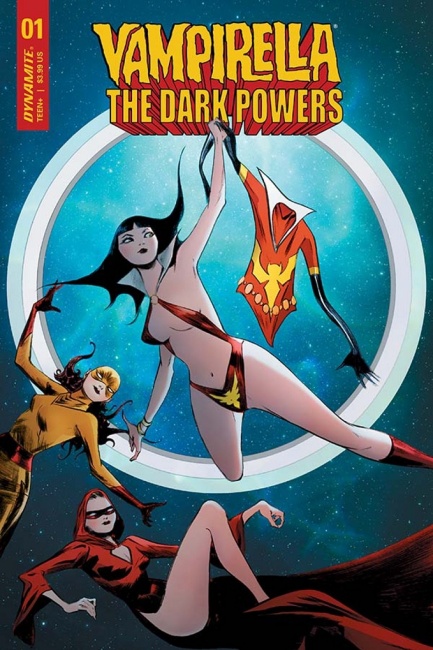 Vampirella: The Dark Powers #1
Publisher: Dynamite Entertainment
Release Date: December 9, 2020
Cover Price: $3.99
Writer: Dan Abnett
Artist: Paul Davidson
Cover: Jae Lee (A), Peach Momoko (B), Joseph Michael Linsner (C), Junggeun Yoon (D), Marissa Ramirez Cosplay Variant (E)
Format: 32 pgs., Full-Color
Rating: Teen+
Publisher Description
: THE COSMIC SAGA BEGINS HERE! Welcome to THE PROJECT, a interdimensional collective of superheroes, tasked with recruiting members from across infinite worlds. And their newest recruit is... VAMPIRELLA!?
Superstar writer Dan Abnett and artist Paul Davidson bring you the first chapter in an epic tale that will affect thousands of planets, billions of lives, and will answer the question: "What happens when you ask a vampire to save the universe?"
Click on Gallery below to see full-sized images of the preview.