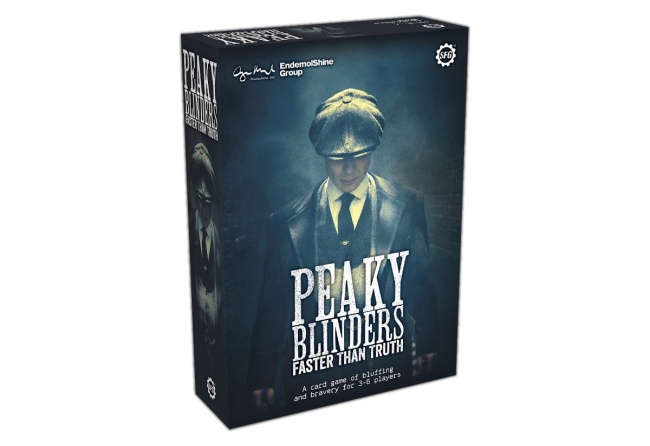 Steamforged Games revealed
Peaky Blinders: Faster Than Truth
, a new card game, for release on February 26, 2021.
In Peaky Blinders: Faster Then Truth, players can take walk on the lawless streets of 1920s Birmingham as they try to garner resources to beat their rivals. Players use cards to gain resources and money as well as hinder their opponents. The game features bluffing mechanics which makes intelligence valuable as players make and break alliances in an attempt to come out on top.
This game is for two to six players, plays in 30 minutes, and will retail for $19.95.
Asmodee USA also released a Peaky Blinders board game in October, Peaky Blinders: Under New Management (see "Asmodee USA Will Release 'Peaky Blinders' Board Game Into U.S. Trade").
Click on Gallery below for full-size images!