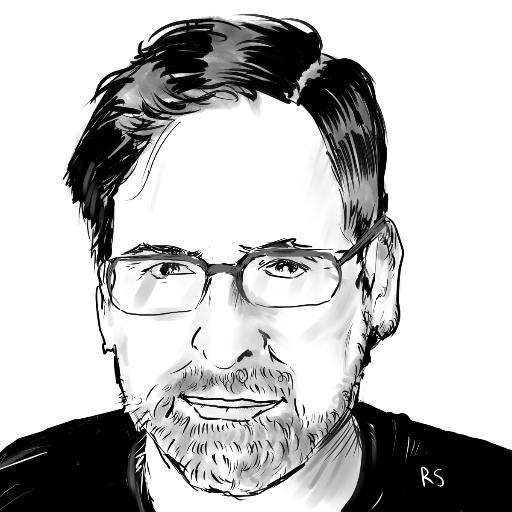 So that was a year… or maybe a decade masquerading as a year. Congratulations to everyone for making it through one way or another. Now that the page has turned, perhaps we can allow ourselves to imagine better times ahead for the industry. In that spirit, here are some forecasts for what 2021 might have in store for the comics business.
Webtoons become a serious revenue source for creators.
One channel that didn't get disrupted last year was digital. In fact, kids and teens at home had the chance to consume more digital content than ever, and their hunger for engaging stories helped propel mobile original platforms like Webtoons and Tapas to new heights of user traffic, revenue and profitability. I got a look at some early results from Tapas that show the platform distributed millions to creators last year through its collaborative monetization plan.
The big money is still on a power-curve of the top 10-15% winning the lion's share of the dollars, but these scrolling mobile comics apps have proven they can build audience for younger creators that eventually leads to meaningful income. Mobile comics are still a separate beast from the rest of the business in the minds of many readers, publishers and creators; I think a revision of that thinking will be necessary in 2021 as properties originating on mobile comics platforms start getting media and gaming legs in the broader entertainment and licensing space.
Conventions reset.
Despite the breakthroughs around vaccines, uncertainty surrounding distribution and the mutation of the COVID strain make it very hard to predict what's going to happen in the live events space this year, or how soon conventions will reappear on the scene. I am uncharacteristically optimistic on this score and think fairly large public gatherings could get the green light as soon as midsummer – at least for those with proof of immunization.
Less clear is what those events will actually look like. I think convention organizers learned some useful lessons in virtualization last year: primarily, that online celebrity meet-and-greets can be more lucrative and convenient for all concerned, even if they don't fully replace the press-the-flesh in person experience. There may also be ways on the horizon to create limited-quantity digital collectibles as show exclusives for online events, providing a useful substitute for another big revenue driver of live shows.
Combined with the caution and reticence many attendees will still feel toward large gatherings until COVID is well and truly in the rearview mirror, the shows that re-emerge toward the end of 2021 will more likely resemble the cons of the 80s and 90s: events geared toward collectors and socially-minded fans, rather than giant media extravaganzas.
Comics and trades suffer a creative hangover.
2018 and 2019 saw a huge increase in comics publishing from smaller and startup presses eager to push into the direct market on their way to greater media success. 2020 was to be the breakout year for some, shakeout year for others. Then came the plague and the great reset. But interestingly, activity and enthusiasm among those aiming to "expand the fan audience," "recreate the excitement of a bygone era of comics" or "build the next great story universe" remains undiminished, and a lot of inventoried work is set to hit the racks in Q1.
That said, a reckoning deferred is not a reckoning denied: at least a few of these well-staffed, well-conceived, well-financed contenders will crash and burn because the market fundamentals are not strong enough to support such a crowded field.
There may be more room for new product in the market this year because DC and Marvel dramatically cut down on their periodical publishing schedules in 2020 and the effects of that belt-tightening will likely extend for a while into 2021 (maybe longer in the case of DC, whose publishing strategy is very much in flux right now).
One effect of putting out fewer books in 2020 is fewer trade collections in 2021. To the extent that collections of recent superhero periodicals form the basis for trades 6-9 months later, and that trades constitute a large and rising percentage of the total comics market in both bookstores and the DM, this hiccup in the pipeline might continue to ripple through this year and next until the Big Two get back on their regular schedule.
Hot in the book trade: graphic novels for pets!
OK, just kidding, but only sort-of. The last couple of years have seen major prose publishing houses turn to graphic novels in a big way, with Hachette, Penguin Random House (now also S&S) and McMillan all spinning up imprints or acquiring specialty presses. Almost all their attention is focused on younger readers, ranging from kids to late teens, because that's where the money is, and those titles tend to get heavily acquired by libraries and schools in addition to individual sales. The results, as we've seen, are that book sales in the book channel are now the hottest quadrant of the comics industry, surpassing periodicals by a widening margin.
With all this institutional interest comes a lot of institutional practices, particularly around marketing and market segmentation. Book publishers really know how to sell books, and to them, comics are just another kind of book, another kind of market problem to be solved by applying the same formulas and levers used in other specialty segments. Obviously there's some merit to that approach, considering the dollars coming in. But it also tends to channel commercial work into pretty narrow creative parameters in terms of story, art and audience, which can quickly get oversaturated and filled with mediocre titles. Consolidation in big publishing also makes the kind of favoritism and "darling-ing" prevalent elsewhere in the world of prose fiction more likely in comics, with publishers' ideas of the "next big thing" having limited relationship to the quality of the work as comics.
Until the market slaps publishers on the wrist for pumping out too much generic content, they will continue to seek out new specialized categories and subgenres to exploit with more strategy and resources than most comics-only publishers can muster. Call it the gentrification of the graphic novel space, with all that term implies. And maybe GNs for pets will sooner or later be a thing.
2020 forecast scorecard.
Let's see how clear my crystal ball was last year. My forecasts then were:
At least one mobile-first digital comics platform will post some staggering growth numbers. Even pre-pandemic, I had my eye on that sector, and sure enough, Webtoon delivered with revenues surpassing $100M, an 8-10x increase. As I said, I think we'll see more of that in 2021.

Buying patterns of independent bookstores and comic specialty stores will start to converge. This still might happen; in that it might behoove independent retailers to broaden their appeal in all directions as a survival tactic.

Comic-style media will play an important part in the 2020 political campaign. We predictably got a lot of political-tinged graphic novels, comic-based media and periodicals in 2020, but campaigns didn't turn to visual storytelling to the extent they could have, or should have.

Japanese publishers will mount a concerted, systematic effort against pirate scanlation sites. They kind of did, but in a way I didn't expect: they are trying to co-opt scanlation customers by offering their own high-quality, same-day digital content on new apps and platforms with low subscription costs. If they are combining this with a legal and regulatory offensive against pirates, it didn't ping my radar.

A global pandemic will upend society around the world and will decimate retail, publishing, distribution and conventions. Nope, sorry, didn't have that one on my bingo card. I'll try to do better next year.
Here's to a happy, prosperous and hopeful 2021!

The opinions expressed in this column are solely those of the writer, and do not necessarily reflect the views of the editorial staff of ICv2.com.

Rob Salkowitz (@robsalk) is the author of Comic-Con and the Business of Pop Culture.