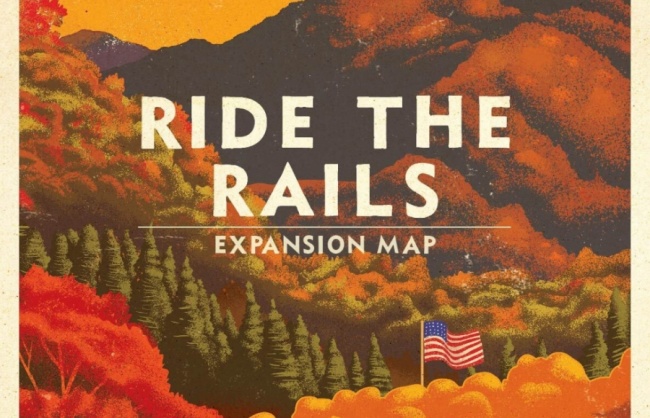 Capstone Games have announced
Ride the Rails: Australia & Canada
, an expansion to
Ride the Rails
, for release June 1.
Ride the Rails: Australia & Canada
contains a double-sided board featuring Australia and Canada on either side. When playing in Australia, players have access to new Long Distance hexes that can connect cities at great distances and provide massive bonuses. The rugged terrain of the region reduces a player's building capacity. On the Canada side, players will find multiple clusters of cities, with Toronto providing a bonus for all railroad companies that connect there. Both sides of the map feature all-new ways the existing six railroad companies are introduced during gameplay.
Ride the Rails: Australia & Canada
is for 3 to 5 players, ages 12 and up, and plays in 60 minutes. The expansion will retail for $19.95 when it releases, and
Ride the Rails
is required to play this game.
Capstone Games previously announced
Iberian Gauge
for a June release (see "
Build Rails Across the Iberian Peninsula in 'Iberian Gauge'
").