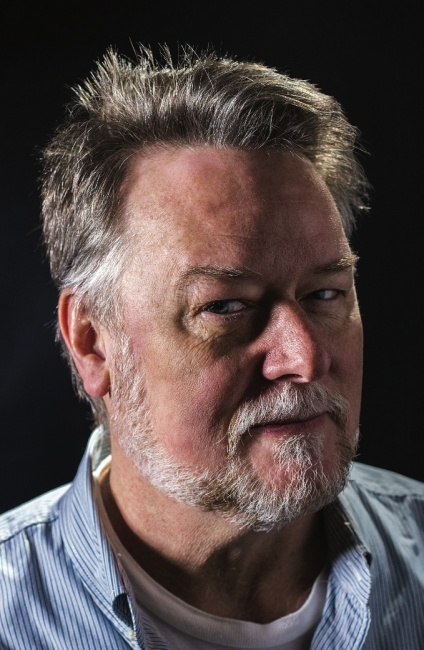 Randy Stradley, who was there at the beginning of Dark Horse Comics in 1985, has retired from his position as Vice President – Publishing, the company announced. Stradley helped Dark Horse founder and CEO Mike Richardson paste up (that's how they used to lay out comics, kids) the company's first comic,
Dark Horse Presents
, on the counter of Richardson's comic shop. The company was launched as a creator-centric haven, offering creators wide latitude in the stories they told, and allowing them to own their work.
As an editor, Stradley worked on Paul Chadwick's
Concrete
, Frank Miller series
Hard Boiled
(with Geof Darrow),
Give Me Liberty
(with Dave Gibbons), and
Sin City
, and many others. He also played an important role in Dark Horse's licensed comics, which broke ground in their handling of third party properties.
Stradley also wrote for Dark Horse, including the original
Aliens Versus Predators
series, which launched two movies, and Star Wars series
Star Wars: Empire
, the tales of Lieutenant Janek Sunber, and
Star Wars: Dark Times
, with the trials of Jedi Das Jennir.
"I cannot overstate how integral Randy has been to the development and growth of Dark Horse," Richardson said in a statement accompanying the announcement. "He was not only a writer, editor, and creator, but also a friend and collaborator for three-and-a-half decades. Together we created something very special that succeeded beyond our wildest dreams. Sad though his departure may be, I wish him all the best in this new chapter of his life."
Stradley also released a statement. "After three and a half decades, I believe I've done just about all that I can," he said. "It has been a great ride, and I want to think Mike Richardson for the tremendous opportunities he's afforded me. It's with mixed emotions that I step down, but I know that Dark Horse will continue on to new heights, and that the company is in good hands."