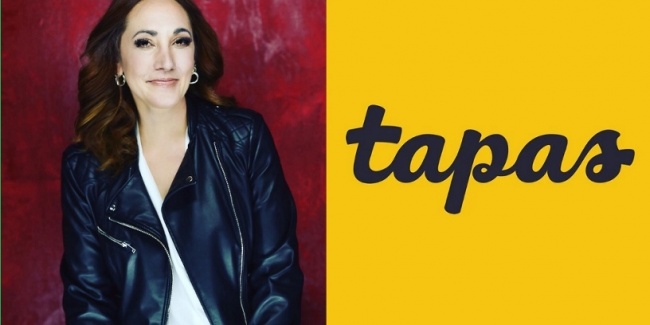 Webcomic platform Tapas has hired Michele Wells for the newly created position of Chief Content Officer, the company announced. Wells comes to the company from DC, where she served as co-editor in chief between the two purges (in August and November) last year, after a successful run developing the company's middle grade and YA imprints (see "
Jim Lee: Bottom 20-25% of the DC Line Was Losing Money
"). In her new role, Wells will oversee a development slate of both webcomics and novels.
"As storytellers, it's our responsibility to create content that reflects the authentic voices and experiences of the world around us, so we'll be producing original IP with established creators while also finding and supporting up-and-coming talent and their unique perspectives," Wells said in a statement accompanying the announcement. "We'll be exploring partnership opportunities with traditional publishers, as well as working to adapt our content for film and TV."
Tapas Media CEO and Founder Chang Kim lauded Wells' experience and the fit. "We've seen an unprecedented amount of growth in the past year, and as we start to envision the next stages of our company's evolution, we couldn't have asked for a better partner in Michele - her genuine passion for storytelling and her experience spanning both the publishing world and the entertainment world puts her in a unique position to not only understand who we are but also help us achieve what we want to be," he said.
Wells begins her new role next week.