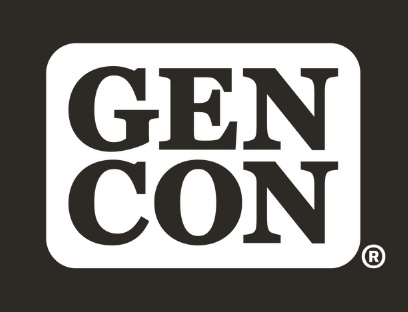 After postponing Gen Con badge registration and event submission earlier this year (see "
Gen Con Pushes Back Badge Registration and Event Submission
"), Gen Con LLC. has decided to move the entire event from August 5-8, 2021 to September 16-19, 2021 and convert it to a hybrid live/online format. The move is in response to the uncertainty of the timeline for the vaccine and a return to normal convention conditions. "By offering a flexible range of opportunities to participate, we hope to safely include the largest number of people in the Gen Con experience this year and adapt to conditions as they are in September," the company said in the announcement.
Attendance at the in-person convention in Indianapolis will be capped, and the convention format will be modified to integrate Gen Con Online events, live-streaming, and Pop-Up Gen Con retail activations with the in-person show. Pop-Up Gen Cons at Friendly Local Game Stores could include games available for demos, events, and purchase, depending on local health and safety conditions and requirements.
Badge sales for the live event will be limited in accordance with local public-health mandates. Priority for attendance will be given to attendees that donated or rolled over their 2020 badge and Attendees that currently have a badge for 2020/2021 but cannot attend can either have their badge rolled into 2022, have it converted into a system credit for future badge purchases, or receive a refund.
In addition to smaller attendance, other safety procedures may be instituted, which could include combinations of social distancing, mask wearing, and vaccination requirements, depending on public health guidelines, the organization said.
The positioning of Gen Con in the middle of September sets up a possible marathon of conventions for exhibitors to attend:
PAX West. September 3-6, 2021 in Seattle, WA.
Dragon Con. September 2-6, 2021 in Atlanta, GA.
Gen Con. September 16-19, 2021 in Indianapolis, IN.
Origins Game Fair. September 30-October 3 in Columbus, OH.
The short breaks between shows, coupled with travel and shipping potentially still complicated by Covid, could cause issues with getting exhibitor staff and product from place-to-place, creating some tough decisions for exhibitors that might have done multiple shows from that list in pre-Covid years.