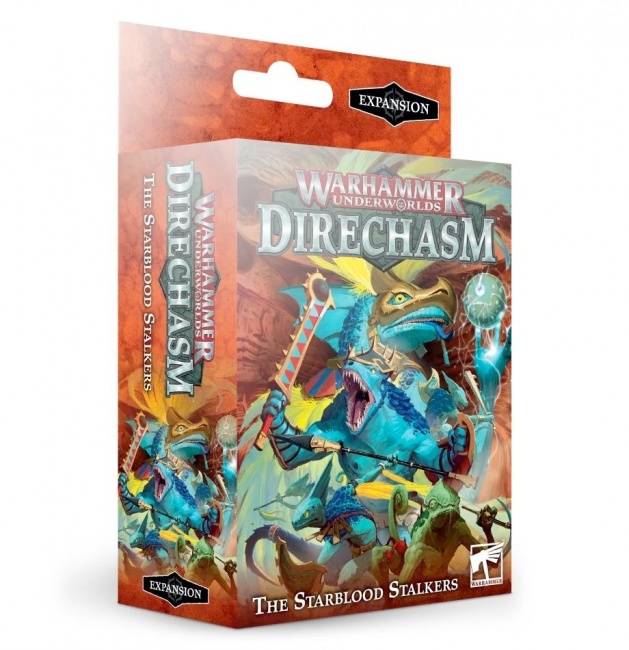 Games Workshop has announced
The Starblood Stalkers
expansion for
Warhammer Underworlds: Direchasm
, set to release on March 27.
Led by the Skink Priest Kixi-Taka, this party of six hunters has been sent to the living mountain with a special artifact that has the power to force the mountain to consume itself and free Ghur from the corrupting influence of Chaos.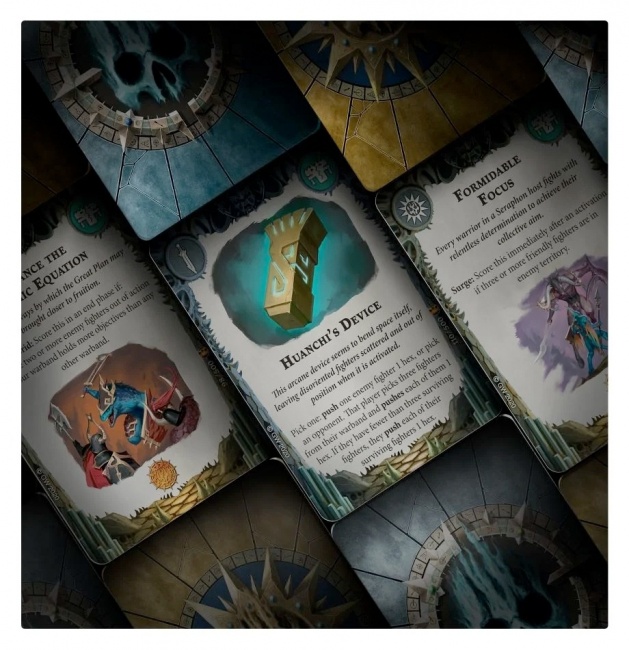 Built for speed and cunning instead of brawn, this warband comes with four skink hunters, the Saurus Oldblood Klaq-Trok, and the Priest Kixi-Taka. All six models are push-fit miniatures that require no glue to assemble and come unpainted. Also included in the expansion are hero cards for all six warriors and 62 game cards unique to this set, with 32 Starblood Stalkers cards and 30 universal cards. MSRP is $40.00.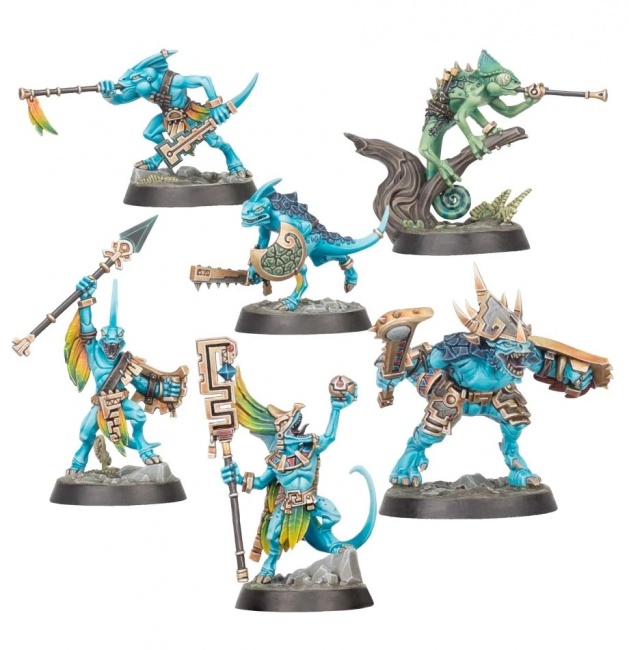 A free download pdf provides rules for players who want to use the Starblood Stalkers in their
Warhammer: Age of Sigmar
games.
Direchasm is the latest core set for Warhammer Underworlds, launched in December (see "Games Workshop Unleashes the Next 'Warhammer Underworlds' Core Set"). A Slaves of Darkness themed expansion was released last month (see "'Khagra's Ravagers' Take Up the Fight in the 'Direchasm'").