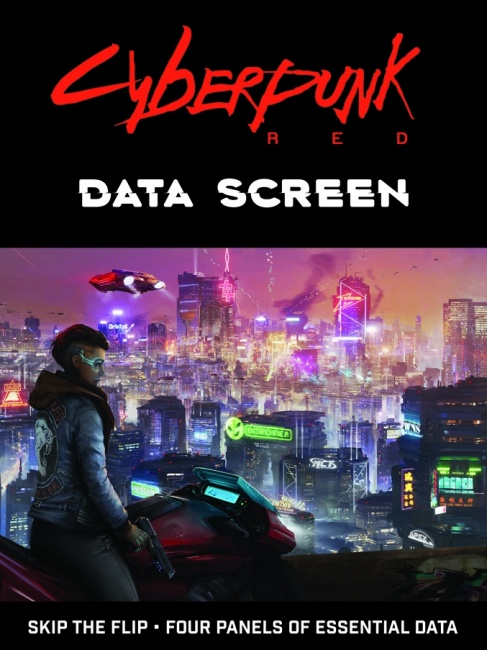 R. Talsorian Games announced three new products for
Cyberpunk RED RPG
which will be coming to retail in 2021.
The Cyberpunk RED Data Screen is a four-panel GM screen for use with the RPG. It provides information to allow GM's to run the game faster as well as protect the GM's rolls from the eyes to players. This screen will retail for $20.00 and is projected to arrive in Q2.
Cyberpunk RED Data Pack is a GM kit chockfull of characters, double-sided maps, and tables. It also includes screen sheets which provide players with useful in-game information as a story device. This kit is projected to release in the second half of 2021.
Black Chrome is a sourcebook that provides details on the Cyberpunk RED RPG in-game economy. This book features new items and how to players can acquire goods on the open market. It is projected to release in the latter half of 2021.
R. Talsorian Games released Cyberpunk RED RPG last year (see "R.Talsorian Games Increases Cover Price On Massive 456-Page 'Cyberpunk RED' RPG Book").