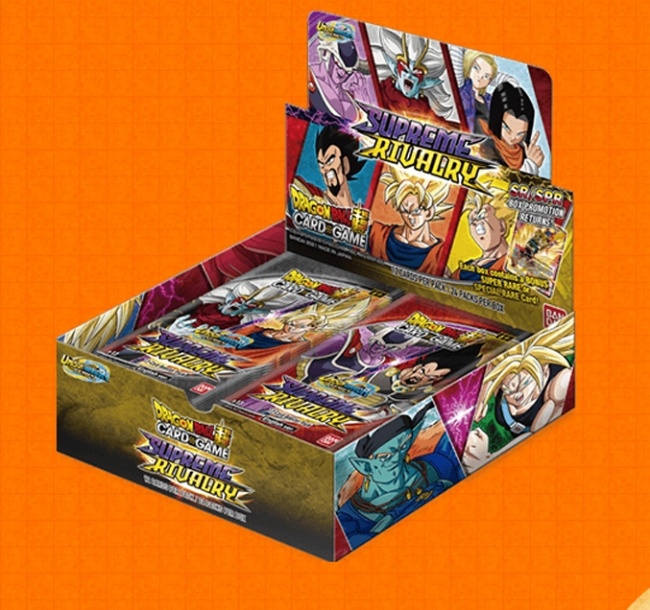 Bandai announced
Unison Warrior Series Supreme Rivalry [DBS-B13]
, a new booster set for
Dragon Ball Super: Card Game
, for release in May.
Barbaric conquerors and Sayan warriors kick off an all-out war in Unison Warrior Series Supreme Rivalry booster set. This set features three special secret rares that, when aligned side-by-side, create linking, panoramic artwork. It will contain 292 types of cards total (normal/holo), and the rarity breakdown goes as follows: 60 commons, 38 uncommons, 30 rares, 23 super rares, 10 special rares, and 3 secret rares.
Booster packs come with 12 cards, and boxes contain 24 booster packs. Each box will include a bonus secret rare or special rare, and this product will retail for $3.99 a pack.
Bandai also unveiled Battle Evolution Booster [EB-01], a new booster set for Dragon Ball Super: Card Game (see "Bandai Unveils a New Booster Set for 'Dragon Ball Super: Card Game'").